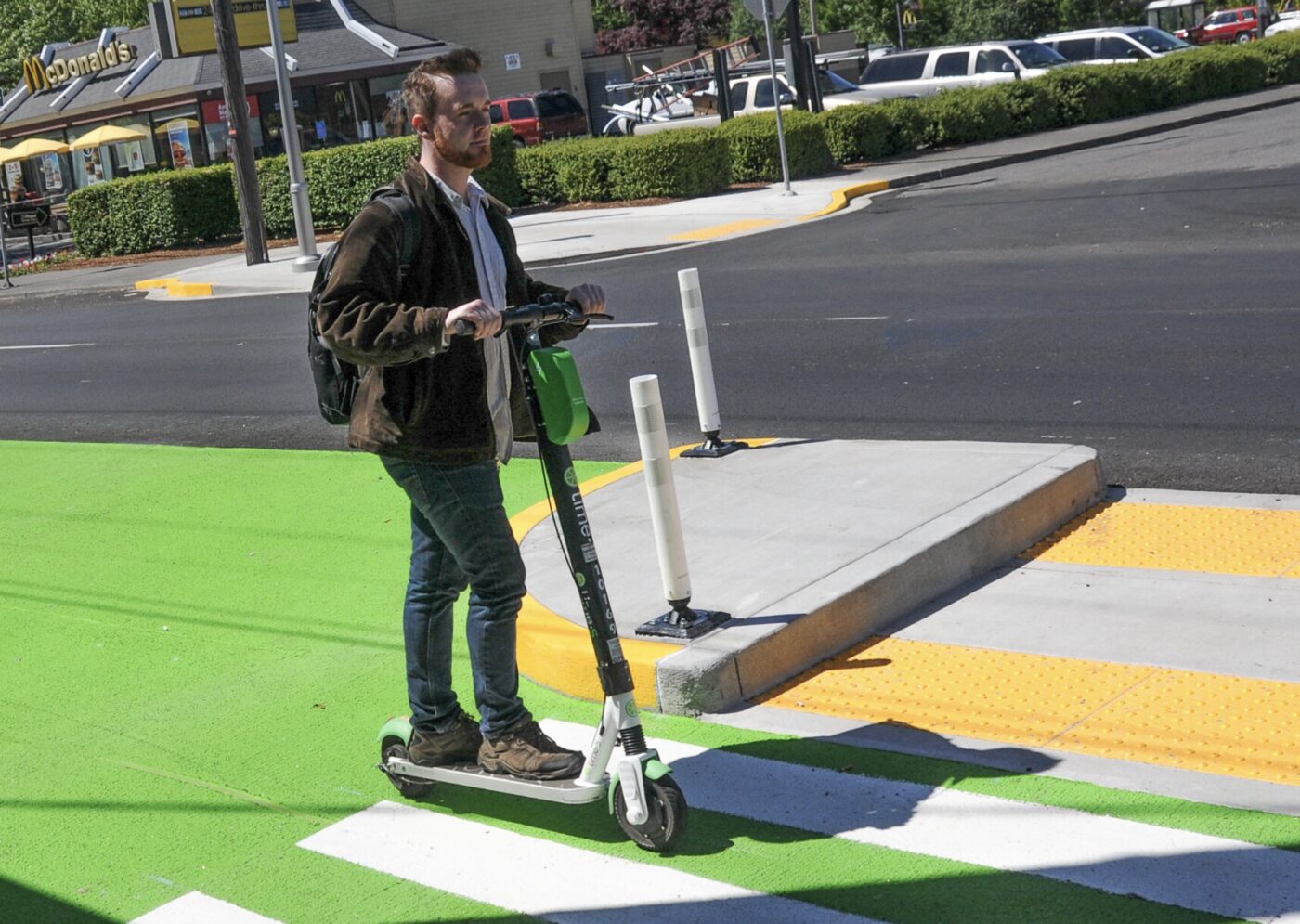 When it comes to shared electric scooters in Portland, Lime's where it's at. The company announced this week that they just had their best summer ever and have surpassed 3 million trips since they launched in Portland in 2017.
According to the company, Lime riders have taken 570,504 trips so far this year, a 35% increase from the same time period in 2022.
The trend from Lime illustrates how e-scooter ridership continues to show steady gains in Portland. It's also why the Portland Bureau of Transportation has committed to making the shared e-scooter program permanent. As we shared in April, PBOT has announced changes to how it wants companies to operate scooters in Portland and the agency plans to winnow down the number of operators to make rentals easier for the public.
Currently three companies operate scooters in Portland: Lime, Spin and Bird.
Lime dominates the field and accounts for nearly 7 out of every 10 scooter rides in Portland. And while we tend to focus more on Biketown around here, when it comes to shared micromobility overall, between January and June of this year, PBOT's data dashboard says e-scooters made 65% of all micromobility trips.
Lime says since 2017 their riders have kept an estimated 722,000 car trips off the road, saving an estimated 367 metric tons of carbon emissions and 41,500 gallons of gas. The company's "Lime Access" affordability program has also shown serious growth with its members taking 164% more rides in 2023 than in 2022.
In a press release, Lime credited their success to investments in their scooters. The new Gen 4 models used in Portland have beefed up tires, better suspension, stronger parts, an integrated light, and swappable batteries (which makes balancing and recharging much more efficient). The company also said they've done well in Portland because of upgrades PBOT has made in transportation infrastructure, "like bike lanes and bike parking, which are always the best thing a city can do to encourage residents and visitors to travel on two wheels."
Portland's e-scooter program boasts about 1,600 scooters and serves a 145 square-mile area. Learn more on the PBOT website.