It'll be hot for this afternoon's Bike Happy Hour, but we'll be ready for it and I can't wait to see you. Here are a updates about the event as we get ready for week #14…
🚲 We've installed a big new green bike parking corral right up front. This is a welcome addition to the event and big thanks to Travis for his continued commitment to being bike-friendly!
🚲 The Gorges Beer Co. patio has been hot these past few weeks — and the weather has been pretty warm too (see what I did there). For real though, Travis (Preece, the owner of Gorges and Ankeny Tap & Table) is always working to make the space better. And he said they've got more shade sails up and he also bought a few misters. (They aren't installed yet, so I'll show up early tonight to install them if anyone wants to join me.)

🚲 And if it's too hot, please join us at our amazing alternate location which is right across the street at the second floor bar of Ankeny Tap & Table. It's indoors, there are tables and chairs, and there's a roll-up wall with a view onto the Rainbow Road plaza so we can keep the air flowing. And the best part is we can still order all the food and $2 off drinks we want and Una, Zoe, and the rest of the wonderful staff will take care of us.
🚲 There's a lot to talk about this week: If anyone has questions about how I handled Friday's protest, I'm happy to talk about it and explain why I felt it was OK to share a selfie with the organizer — and why many people were upset by that.
🚲 Did you know our Happy Hour has inspired another one? It's true! Last month a group of planners and advocates from Denver, Colorado visited Portland and they stopped by our event. Emily Kleinfelter (@bike.this.city) was so excited by what she saw, she organized one herself. It was a great turnout and hopefully it'll become a tradition. Which city will be next?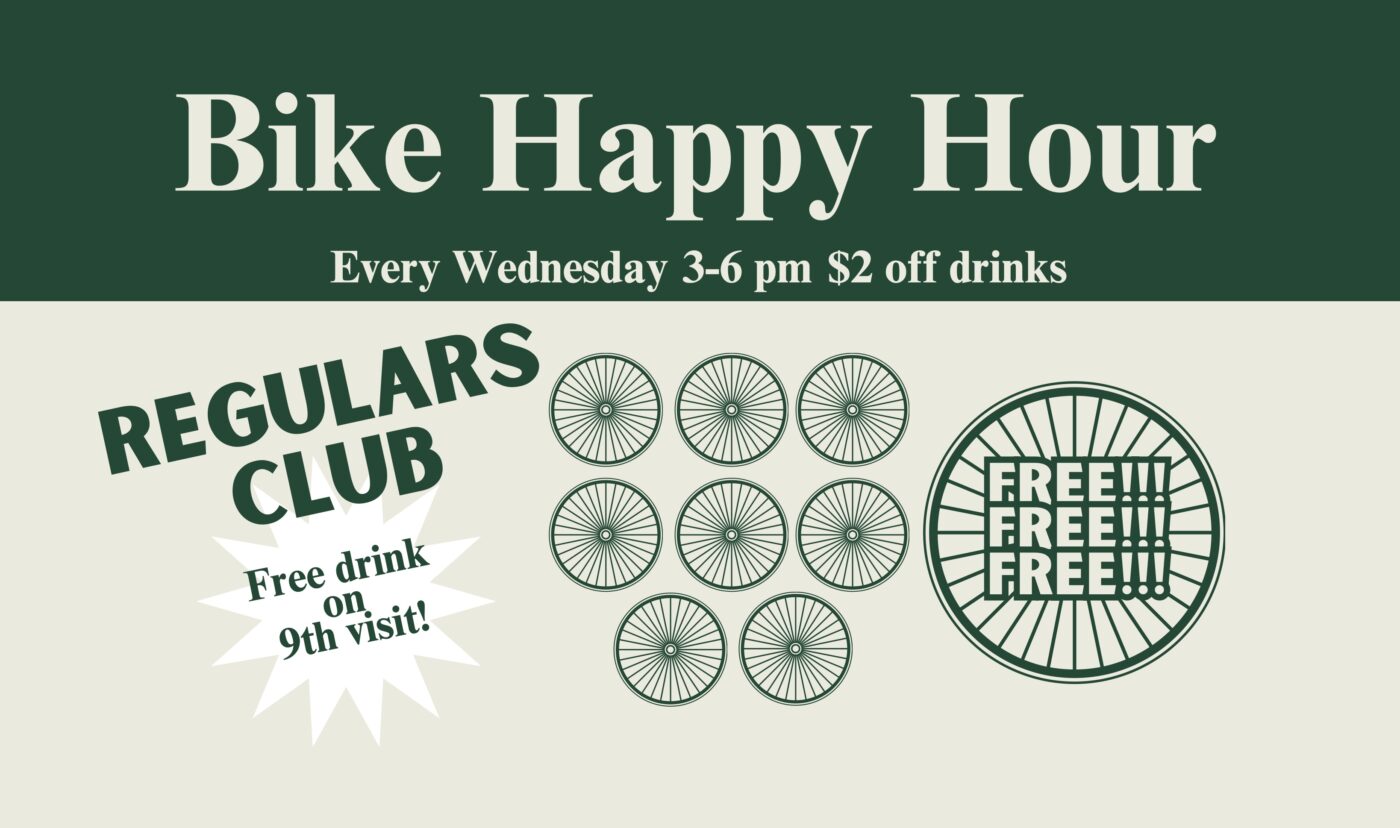 🚲 Our Regulars Club loyalty cards/name tags are such a hit I ran out last week. But I just got a fresh batch, so come find me if you want one. They'll help you get a free drink and they double as your name tag. Bring your own holder if you want something other than tape. And don't forget to bring yours if you already have one.
🚲 I've partnered up with my advocacy bud and Human Access Project Ringleader Willie Levenson and his Duckworth Summer Wednesdays. Roll on over to the Willamette River to the Duckworth Dock just south of Steel Bridge for swimming, dancing, sunset viewing, and whatever else floats your boat. There will be a lifeguard on duty, lots of bike parking, and DJ PopCartPDX will be in charge of tunes. This event starts next week, July 12th and will happen each Wednesday through the end of August. A group ride will leave from Happy Hour around 6:00.
🚲 Speaking of rides… The Splash Down Pedalpalooza ride leaves from Happy Hour tonight at 6:00 pm. The ride leader has several swimming and splashing spots on the route. If you want to go listen for the announcement at 6:00. And bring your bathing suit!
That's it for now. Thanks for supporting Happy Hour everyone!