— This post is part of BikePortland Staff Writer Taylor Griggs' trip through Europe. See previous dispatches here.
Yesterday I wrote about Amsterdam's effort to replace on-street car parking spots with urban greenery and bike parking, an initiative partly meant to create more public spaces in the city for people to enjoy. And as I pointed out in that story, residents of Amsterdam's city center are not necessarily wanting for urban parks as it is: it seems like everywhere you turn, there is some kind of carfree public plaza for people to enjoy.
People in the U.S. have been yearning for these types of public spaces lately. The term "third places" went viral on TikTok a few months ago, popularizing the concept of a place outside the home or workplace where you can just sit and relax without the pressure of needing to buy something.
And when you look around, it's true: we don't have very many of these in most cities in the United States, including in Portland. Yes, Portland has several gorgeous, large parks that I wouldn't trade for the world. But compared to what you'll come upon in Amsterdam, these places are few and far between. (Although thanks in part to former Portland Bureau of Transportation Commissioner Jo Ann Hardesty's efforts and a federal funding boost, this could change soon.)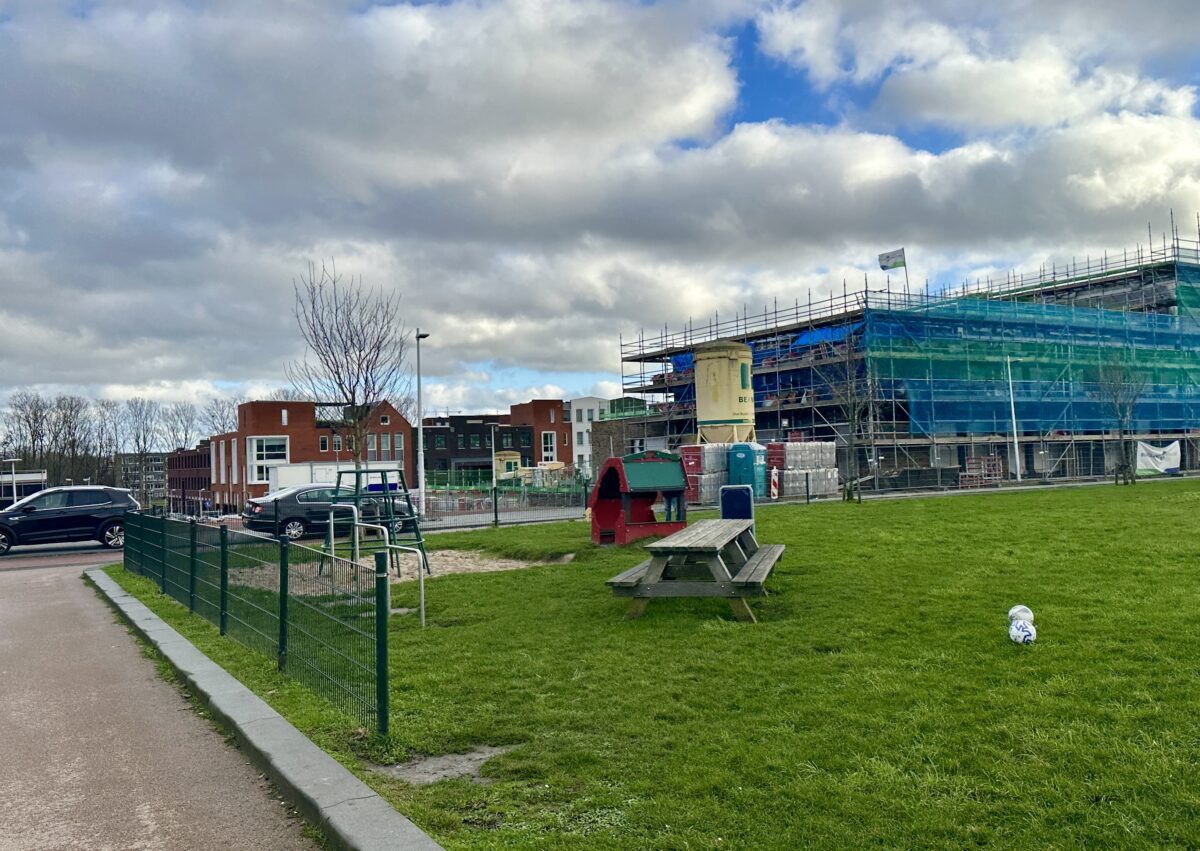 The presence of all these spaces in The Netherlands also makes it much more pleasurable for city residents to live in very dense housing without room for individual backyards and gardens. Who needs a lawn to water when the city will do it for you at the park next door? So, here are some photos of my favorite public plazas and playgrounds I came upon while wandering around Utrecht and Amsterdam in the past several days. You'll notice that many of them aren't very big (though some are) — abundance is more important than size.
I hope you're enjoying these dispatches. I've seen and experienced so much it's challenging to condense it all and find the most post-able chunks. Stay tuned for a funny story where I was stopped by a police officer for riding in a pedestrian-only zone (and other innocent mishaps).