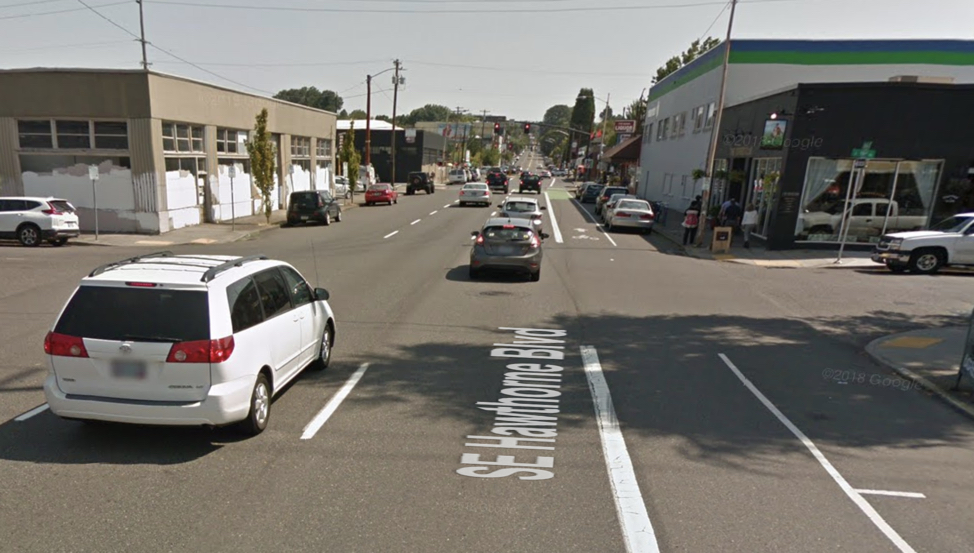 A local lawyer wants to amend an existing state law so that Oregon judges can no longer decide that a bicycle rider's legal right-of-way disappears in an intersection.

"It is important to affirm and clarify the law so that the bad legal result does not occur again."
— Ray Thomas, lawyer
It might seem obvious to you and I that people still have to yield to other road users in intersections even though there's no lane striping; but on two occasions Oregon judges have disagreed. That's two too many for Portland-based lawyer Ray Thomas.
In a case last fall, a Deschutes County Circuit Court judge in Bend said his reading of existing law gave him "no authority" to support the plaintiff's claim that bike lanes continue through intersections. And in 2009 a Multnomah County judge made a similar ruling when he determined a bicycle rider had no legal protection in the bike lane because there was no paint in the intersection designating it as one.
Thomas, a well-known bicycle advocate and bike law expert with Thomas, Coon, Newton & Frost (a BikePortland supporter), says those decisions are wrong and "out of left field." Because the legal definition of a bicycle lane can be made by "official signs or or markings," Thomas wrote in a 2015 article, the markings before and after the intersection are what create the legal presence of the lane.
"While this lack of legal reasoning has no binding legal authority," Thomas shared with BikePortland earlier this week, "it is nevertheless important to affirm and clarify the law so that the bad legal result does not occur again."
To prevent another one of these unfortunate decisions, Thomas has proposed a bill for the 2019 Oregon legislative session that would clarify and strengthen the definition of a bicycle lane. Bicycle lanes in Oregon are defined in ORS 801.155 as, "… part of the highway, adjacent to the roadway, designated by official signs or markings for use by persons riding bicycles except as otherwise specifically provided by law."
The proposed bill would add the following sentence to that definition: "Where the markings of a bicycle lane are interrupted by an intersections, the bicycle lane continues in and through the intersection."
The bill is currently filed as LC 3354 ("LC" refers to Legislative Counsel, the office that writes bills for legislators) and Oregon House Rep. Rob Nosse has signed on as a sponsor. The bill was drafted with help and support from The Street Trust.
"We hope this law will pass through the legislature and become law before another legal judicial anomaly occurs to deny a bicycle rider their lawful right-of-way in the intersection," Thomas says.
We hope so too.
— Jonathan Maus: (503) 706-8804, @jonathan_maus on Twitter and jonathan@bikeportland.org
Never miss a story. Sign-up for the daily BP Headlines email.
BikePortland needs your support.