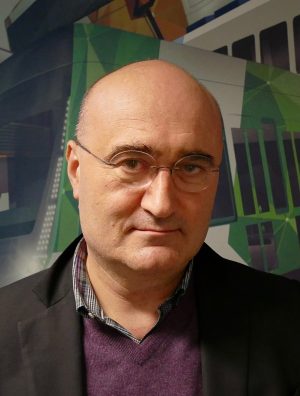 Starting this Sunday with mobile tours and a social mixer, transportation reform activists from across the region and state will gather in Portland for the annual Oregon Active Transportation Summit. The event, hosted by The Street Trust, offers three days of presentations, workshops, speeches, and more.
Taking place this year at the Oregon Zoo, the event (3/19 – 3/21) also includes the Oregon Safe Routes to School Annual Meeting and the Oregon Bicycle Tourism Conference (presented by Travel Oregon). If you care about making it easier to bike, walk, or take transit in Oregon — or if you are a professional in the field seeking to learn the latest best practices — you should consider taking part.
The main event kicks off Monday morning with keynote speaker Jarrett Walker. Walker is a transit consultant based in Portland and author of the book, Human Transit: How clearer thinking about public transit can enrich our communities and our lives. Walker also maintains blog, has a Ph.D. in Drama and Literature from Stanford University, and is only person with peer-reviewed articles in both the Journal of Transport Geography and Shakespeare Quarterly.
Monday's lunch keynote will feature a panel discussion on how Los Angeles and Seattle were successful in raising billions of dollars for active transportation projects in the 2016 election. The panel will be moderated by Noah Siegel, Policy Advisor, Strategic Partnerships at Metro and will include: Shefali Ranganathan, Executive Director of Transportation Choices Coalition; Gerik Kransky, Policy Director of The Street Trust; and Noel Mickelberry, Executive Director of Oregon Walks.
Between the plenaries will be three breakout sessions where experts will share knowledge on a wide range of topics from Vision Zero to best practices in engineering and from marketing to community engagement and social justice.
On Monday night there's a free PechaKucha presentation party at McMenamins Mission Theater & Pub. Here's the lineup:
1. Gwen Shaw, Better Block PDX— The Better Naito Story
2. Aaron Brown, Oregon Walks— The Medium is the Message: Building Coalitions for Complete Communities (and Winning Money for Streets)
3. Bandana Shrestha, AARP— We Are Walking Here
4. Steph Routh, Community Cycling Center— It's Not About the Bike
5. Kelly Rodgers, Streetsmart— Evidence and Insight for Better Transportation
6. AJ Zelada, Fremont Family Vision— Elderly on the Go
7. Kristen Lohse, Toole Design Group— A City-wide Plan for Off-Road Cycling: Expanding Opportunities for Activity and Connection with Nature in the City
8. Becky Strickler, Cardno— Tualatin River Greenway Shared Use Path
9. Matt Childs, Sportworks— Trends in Bike Parking
On Tuesday, Travel Oregon steps in to present the Bicycle Tourism Summit. This year's summit will include sessions on: advancing a statewide trails association in Oregon; an update on the Oregon Timber Trail; and a session on "inspiring world-class cycling networks." The lunch keynote will be given by Louise Böhler of the German National Cyclists' Association, a group with over 160,000 members. Böhler will share their recipe for success and present on the ingredients needed to build up a successful cycle tourism destination.
Learn more about all the offerings, register to attend, and download the current agendas here.
Read our past coverage of this event in the archives.
— Jonathan Maus: (503) 706-8804, @jonathan_maus on Twitter and jonathan@bikeportland.org
BikePortland is supported by the community (that means you!). Please become a subscriber or make a donation today.