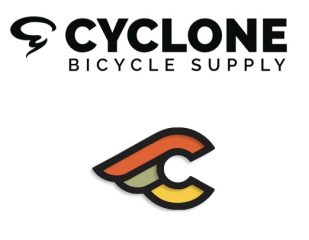 A storied name in the cycling world now has a local home. Portland-based bicycle parts and accessory distributor Cyclone Bicycle Supply announced today that they're the exclusive distributor of Cinelli USA.
For more, check out the press release below:
Cyclone Bicycle Partners with Cinelli US to Become Exclusive Distributor

PORTLAND, OR.—August 15, 2016 — Cyclone Bicycle has partnered with Cinelli to manage the exclusive distribution for Cinelli USA.

As one of the first Italian brands with a US presence, Cinelli has enjoyed a strong presence in the US market with handlebars, tapes, and the iconic Laser and Supercorsa bike models. "The recent growth of the urban market and Cinelli's position in the fixed gear scene has grown significantly, thanks to our collaboration with BTI," said Fabrizio Aghito, Vice President of Cinelli's parent company, Gruppo SRL.



"As we enter 2017, we wanted to focus on expanding market penetration and improve service to both dealers and consumers," Aghito said. "This partnership with Cyclone will create a new and expanded distribution hub, increasing coverage in every market in the Americas."

With warehouses on both coasts, Cyclone Bicycle Supply is positioned to offer expanded geographic coverage with faster delivery times. The company will stock the entire Cinelli product line, with an emphasis on complete bikes and framesets, including the brand's high-end race bikes.

"Cyclone is uniquely positioned to provide superior distribution for Cinelli. This is a win-win for both companies," said Erik Deeter, Cyclone Bicycle CEO. "We're fired up about this partnership and have put together an expanded rep force who are passionate about the Cinelli brand."

"We're excited about forming a close relationship with a manufacturer with such an esteemed pedigree," said Üma Kleppinger, Cyclone Brand Manager. "Cinelli is a bicycle history-lover's brand. There is an incredible product array that US consumers are unaware of, so we'll be providing marketing support through strategic consumer campaigns and dealer education to elevate brand awareness."

Cyclone will have limited availability of bikes and frames around Thanksgiving, with complete inventory arriving around Christmas. Pricing and dealer programs will be released soon.
Last year Cyclone expanded to the east coast via an acquisition. The company currently services over 3,000 bicycle dealers across the country.
— Jonathan Maus, (503) 706-8804 – jonathan@bikeportland.org
BikePortland is supported by the community (that means you!). Please become a subscriber or make a donation today.
Contact Jonathan at @jonathan_maus on Twitter, via email at maus.jonathan@gmail.com, or phone/text at 503-706-8804. Also, if you read and appreciate this site, please become a supporter.