Subscriber Post by Kiel Johnson (Go By Bike) on May 4th, 2016 at 11:44 am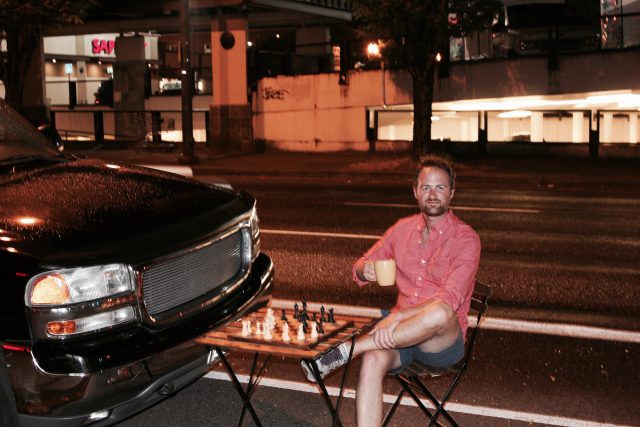 The Better Broadway project is one of the most ambitious temporary space activation projects ever attempted in a US city. If it is successful the door will be opened to an entirely new narrative in Portland around auto space on our busiest roads. The scope of the project is ambitious. From NE 24th to 7th the entire north side-parking lane will be moved to the other side of the bike lane. This will create a parking protected bike lane with 5 temporary pedestrian crossings and islands alongside transit islands. It involves over 50 businesses and unlike the SW 3rd project, which ran for a weekend, Better Broadway will last for an entire week.

Better Broadway is the best tool we have to engage stakeholders and businesses in understanding the potential of our streets and our ability to make better experiences for bicycling and walking. Too often in discussions over public right of way battle lines are drawn between those who walk and ride bikes and those who do not. Better Broadway brings both sides together and instead of intractable arguments creates a new experience for everyone.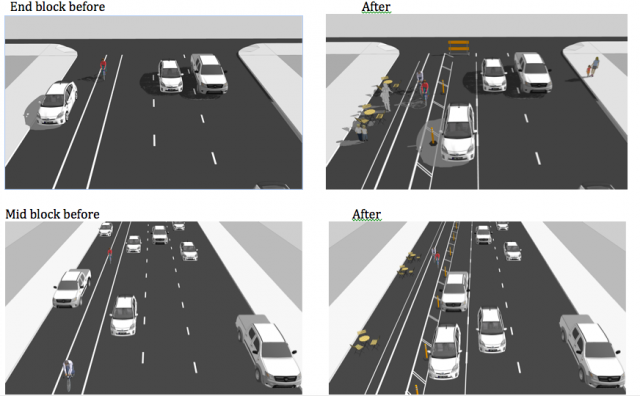 The opportunity to fill this space is exciting but we need your help. Businesses have begun planning how to activate this new space with bouncy castles, outdoor seating, message chairs, dog washing stations, poetry lounges, lemonade stands, taco tricycles, and over 80 additional bike parking spaces. We need your creativity and energy to make these dreams turn Broadway into the space it can be.
Our last volunteer meeting is today Wednesday (tonight) May 4th at 6pm in the OnPoint Credit Union parking lot next to 9th and Broadway. Here's the Facebook event for more details. We will finish building and painting our new pedestrian islands and then break off into smaller groups to finalize the details for the many parklets and space activation projects going on.
Someday I look forward to comfortably riding my bike down a Broadway that feels like a place for business and community instead of a highway and knowing that I helped make that change possible. I hope you will be able to as well.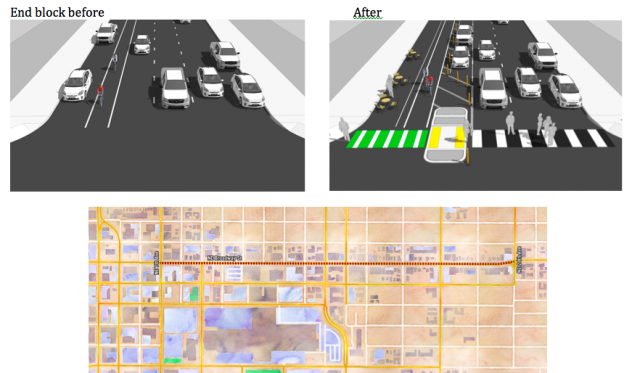 — Only subscribers can post in this section, but everyone can read and comment. Learn more about our subscription program here.