Posted by Jonathan Maus (Publisher/Editor) on December 8th, 2015 at 2:05 pm
The 11th annual BikeCraft holiday gift fair is this weekend. For just two days you'll get the opportunity to meet local artists and craftmakers who are just as inspired by cycling as you are. And the best part? Everything is for sale. If you are looking to treat yourself or get some holiday shopping done, you should not miss this event.

In addition to the 25-30 vendors (see the list and teaser pics below), the event will also feature free winter bike check-ups from Pedal Bike Tours on both days from 11:00 am to 5:00 pm. Just wheel your bike over for a pit-stop (air, lube, adjustments) and get free advice from Pedal Bike Tours' master mechanic Edwin Skaug.
If you come on Sunday around 1:00 pm you'll be treated to a performance by the BTA Carolers. Who are they? Well I happened to grab some rare footage of them back in 2010 (before they were big):

And as promised, we've grabbed the super secret list of current vendors so you can prep your game-plan before the big event. Check out a teaser of just some of the vendors below….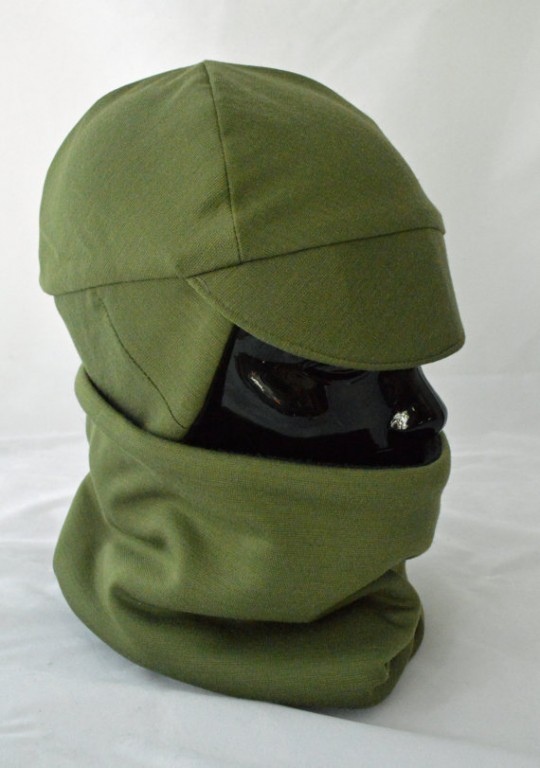 But wait! There's even more. This is just a sampling of the vendors. You'll also find printed matter and various multimedia products from esteemed enterprises like Filmed by Bike, Bicycle Times Magazine, Microcosm Publishing, and Urban Adventure League.
For more of what to expect at BikeCraft, check out our photos of past events.
And if you're still on the fence, organizer Aaron Kaffen says there will be activities for the kids and he reminds us that all the proceeds from the event will be donated to Bike Farm.
Here are the details:
BikeCraft 2015
Saturday and Sunday December 12-13 11:00 am to 5:00 pm
At the Bike Farm (1810 NE First Ave)
BikeCraftPDX.com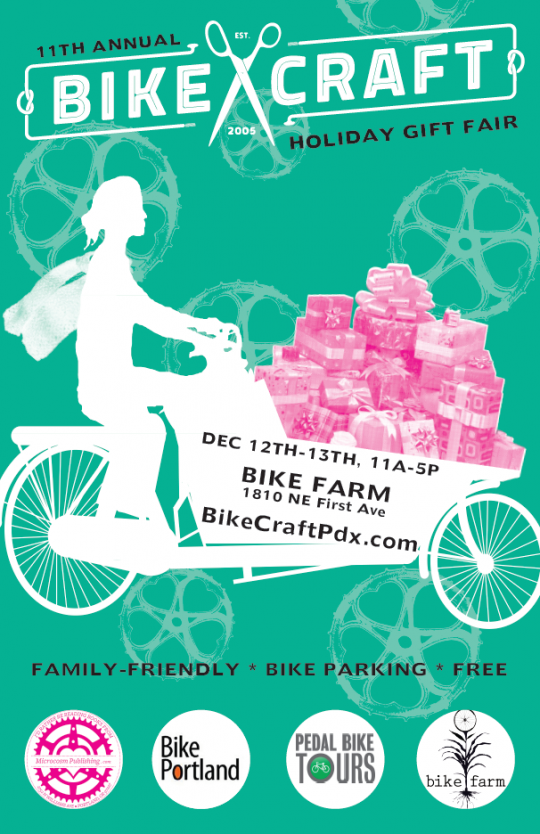 — Jonathan Maus, (503) 706-8804 – jonathan@bikeportland.org