Detail of Rory Phillips' poster.
We're big fans of Artcrank, billed by its founder Charles Youel as "A poster party for bike people." The event first came to Portland in 2009 and has returned each year since to inspire and entertain us with its creative representations of the thing we all know and love
While it won't be back this year, Youel got in touch with us yesterday to share the news that Portland is still in his plans. He's scaling back live events and has turned his focus toward a new website which launched this week. Similar to his live shows Artcrank.com features 30 artists who've created bike-inspired posters.
Of the 30 artists featured in his first online exhibition, three of them are from Portland.


Check out the posters below by local artists Jenn Levo, Rory Phillips and Scott Agrimson.
"Out of the Woodwork" by Scott Agrimson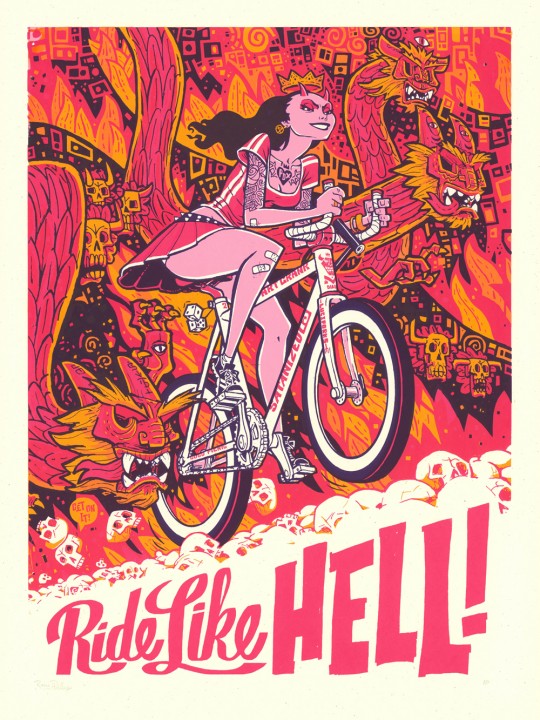 "Ride Like Hell" by Rory Phillips.
"Scarves of Red" by Jenn Levo.
Why bikes in art? Youel told Bicycling Magazine back in June that, "I think fundamentally people see the bicycle as another means of creative expression… It's that same idea of creating spontaneously that informs artwork, whether it's posters or music."
There are only 30 prints available of each poster and the price is $45 a piece. See them all at Artcrank.com.