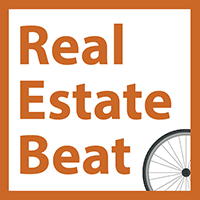 Residential and office space is running short in Portland for a reason: the central city, not its more auto-oriented suburbs, has been leading the region's charge out of the recession.
On one measure after another — job growth, median incomes for full-time workers, housing starts, working-age population growth — the City of Portland and Multnomah County have roared past Washington County over the last year as the site of most new economic activity in the metro area.
That's the overarching finding of a statistical digest prepared by state workforce analyst Christian Kaylor and distributed Tuesday night.
This isn't just a matter of Portland's economy being the least bad in an underperforming region — just the opposite. Historically speaking, the local economy now seems to be doing genuinely well. In Kaylor's previous two reports, he showed that the Portland region's 3.1 percent job growth in the 12 months to July was the ninth fastest in the country and some of the fastest growth the region has seen since 2006.
But in a reversal from previous trends, Multnomah County has been leading that charge, both in creating jobs and in housing the workers who take them.
Kaylor drew on state employment figures as well as U.S. Census data released last month. The latter figure, he noted, offers "the rare opportunity to see how communities are doing based on where the workers actually live."
A surprising tidbit: in 2013, for the first time in years, the Census-estimated median income for full-time workers living in the City of Portland exceeded that for Washington County residents.
Washington and Clackamas counties, in fact, saw the estimated median income for their fully employed residents dip in 2013.
And in the 12 months to August 2014, separate state data showed, the number of new jobs created in Multnomah County has grown more than twice as fast as in its western and southern neighbors.
"Unusually, Multnomah County is showing some of the strongest growth in the region with 11,100 new jobs," Kaylor wrote.
In the same period, Washington County added 2,600 net new jobs, Clackamas County 1,300.
As Kaylor's previous report showed, one factor behind Multnomah County's job growth is that its 2009 crash was much deeper than Washington or Clackamas County's. But since early 2011, Multnomah has outpaced its neighbors' job growth month after month after month:
That trend, in turn, is likely related to the fact that the City of Portland has been adding new residential units, almost entirely multifamily units, faster than almost any city in the region — though, as we reported last week, it's still not been fast enough to keep up with the number of people who have been been moving here. So despite the new construction, Portland has seen the nation's most persistent rental housing shortage and rapidly rising rents, especially in the central city.
What's not clear from Kaylor's report is how many of Portland's economic gains are being shared among all Portlanders, and how much of the apparent boom is due to lower-income and unemployed Portlanders being priced out of a city that has failed to supply enough homes for them. East of Interstate 205, Kaylor's Census analysis showed, median incomes are 27 percent below the citywide $46,616. Only 20 percent of East Portlanders have a college degree, compared to 46 percent citywide.
Another question: why is Portland's economy creating so many jobs while suburban areas lag? That's hard to say, of course, and there's no guarantee that it'll continue. One possibility is that housing construction, a big driver of job growth, moves more slowly in the suburban context, and that Washington County will catch up.
As we reported in March, Multnomah County alone has created more new "professional and technical services" jobs in the last three years than the Columbia River Crossing freeway project had been expected to create in all categories for the whole metro area combined by 2030.
But one thing does seem certain: At least until Washington County changes its ways on road design, every job that lands in central Portland instead of a suburb is one that's far more likely to be reached on a bicycle.
Interested in the future of Portland's economy? Kaylor and two other economists will share their outlook at a $25-a-plate breakfast Oct. 24. You can also sign up for Kaylor's monthly economic memos, always a quick and useful read, by emailing him: Christian.R.Kaylor@oregon.gov.
— The Real Estate Beat is a regular column. You can sign up to get an email of Real Estate Beat posts (and nothing else) here, or read past installments here. This sponsorship has opened up and we're looking for our next partner. If interested, please call Jonathan at (503) 706-8804.