Posted by Jonathan Maus (Publisher/Editor) on August 22nd, 2014 at 9:58 am
Welcome to your menu of weekend rides and events, lovingly brought to you by our friends at Hopworks Urban Brewery.
Summer might be waning, but that doesn't mean it's time to stop riding bikes!
Whether you miss Pedalpalooza or you want to test out your fitness for the upcoming cyclocross season, there's a great selection of activities this weekend, and even a few for tonight…
Friday, August 22nd
Rocky Butte Sunset Dance Party Picnic – 6:30 pm at Irving Park (NE 11th and Klickitat)
Summer is only over if you allow it to be. Grab some food and drink and friends and roll over to Irving Park. Then follow the mobile tunes up to Rocky Butte to enjoy the best panoramic views in the city. More info here.
Ride to "Frozen" Sing-Along – meet 7:30 pm at Clinton City Park (SE 57th and Woodward), roll to Laurelhurst Park for movie
Portland Parks & Rec is hosting a sign-along movie-in-the-park and what better way to get there than on a bike?! The movie is Disney's Frozen (which is awesome whether you have kids or not), and if you don't already know all the songs, PP&R will have the lyrics up on the screen. Free popcorn and a few miles of biking on a piece of the new 50s Bikeway Project are icing on the cake! More info here.
Saturday, August 23rd
Oregon Coast Gravel Epic
70 miles and 10,000 feet of climbing through the mysterious and lonely forest roads in the Pacific Coast Mountain Range. What could possibly go wrong? This is the challenge you have been waiting for. More info here.
A More Assertive Bike Advocacy Group in Portland – 3:30 pm at Lucky Lab SE (915 SE Hawthorne)
As we shared earlier this week, concerned citizens are coming together to discuss the future of bike advocacy in Portland with an eye toward new initiatives and/or a new organization. If you care about cycling in Portland and want to be part of its growth in the future, come and share your ideas. More info here.
Bike-In Movie – 6:00 pm at Hawthorne Hostel (3031 SE Hawthorne Blvd)
This year's annual Hawthorne Hostel Bike-In Movie will feature "True Fans" a documentary by Dan Austin. The film follows three friends who bike toured across the U.S. in the late 1990s on a pilgrimage to the Basketball Hall of Fame in Springfield, Massachusetts. This event is being held in partnership with 88 Bikes, a non-profit "that endows bicycles to girls throughout the world, especially the heroic survivors of human trafficking." More info here.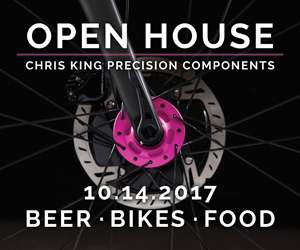 Sunday, August 24th
Take Back the Streets Ride and Event – 11:00 am at New Columbia Bike Hub (N Trenton and Woolsey)
North Portland community activists have collaborating with the Community Cycling Center to do something about a spate of recent gang shootings. This event will aim to foster community dialogue and promote peace and understanding. There will be live music, a BBQ, guest speakers, and more. More info here (FB).
Sunday Parkways Southeast – 11:00 am to 4:00 pm
PBOT's monthly open-streets event comes to southeast Portland with a seven-mile carfree loop full entertainment and activities. Join thousands of your fellow citizens to explore new parks, enjoy your streets, and experience Portland's true transportation potential. More info here.
BTA Block Party at Sunday Parkways – 11:00 am to 4:00 pm at Universal Cycles (2202 E Burnside)
Join the BTA for a big party to celebrate open streets. There will be food, coffee, beer, and lots of great resources to stoke your Bike Commute Challenge. This is a great opportunity to talk with BTA staff and meet other advocates. More info here.
Post Parkways Ramble and Cookout – 4:00 pm at Coe Circle (3900 NE Glisan)
You'll already be on your bike after Sunday Parkways, so why not join urban adventurer Shawn Granton for a short ramble to a nice spot for dinner? Bring a cooking stove and a sense of adventure. More info here.
Kruger's Kermesse Farm Crit – 10:00 am to 2:30 pm at Kruger's Farm Market on Sauvie Island
Part cyclocross race, part road race, this "kermesse" is sure to please. There are races for all categories including a free Kiddie Race and a team relay race. Close to downtown, this is a great race venue whether you are competing or just spectating. More info here.
— If we missed anything, feel free to let us know and/or give it a shout-out in the comments.