A residential bike parking shelter in Southeast Portland.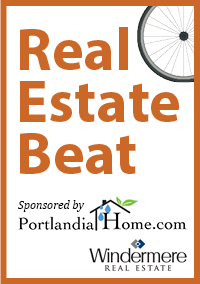 Here on BikePortland's Real Estate Beat, we write a lot about commercial and apartment/condo bike parking. But we've never covered the bike parking Portlanders are probably best at: cool ways to store bikes at single-family homes.
Let's change that. Snap a photo of your setup and we'll share the most interesting, creative, impressive, attractive, whatever.
When high-end prototypes are being stolen from local garages, this is a matter worth talking about.
If you've got a bike parking setup at home that's worth sharing, text, email, tweet or Facebook message it to @bikeportland or to me directly: 503-333-7824 or michael@bikeportland.org. Include your first name and what city you live in.
And hey, if you know someone else whose parking setup is an inspiration, send this post to them.
— The Real Estate Beat is a weekly column sponsored by real estate broker Lyudmila Leissler of Portlandia Home/Windermere Real Estate. Let Mila help you find the best bike-friendly home.
Michael Andersen was news editor of BikePortland.org from 2013 to 2016 and still pops up occasionally.