Screen grab of PAM email announcing the exhibit.
The Portland Art Museum has just announced that their summer exhibition schedule will include Cyclepedia: A Century of Iconic Bicycle Design. The exhibit is based on the book by the same name which documents the bike collection of Vienna-based designer and bike connoisseur Michael Embacher.
According to Stephanie Parrish, the museum's Associate Director of Education and Public Programs, PAM will be the first institution in the U.S. to present Embacher's collection, which they describe as "one of the most important bicycle collections in the world." In addition to showing the bikes, Parrish says the museum is, "eager to talk to folks who will have great ideas about how to leverage the exhibition to feature and celebrate Portland's bike culture."
"As "America's Best Bike City," according to Bicycling Magazine," read an email sent on Friday to museum members, "we will be creating partnerships and collaborations across the city to extend the exhibition through a variety of programs and activities celebrating the art of the bicycle."
I can't wait to see this exhibition. From kids bikes to cargo bikes and everything in between, Embacher's collection of 200 functioning and very rare bicycles is truly something to behold. Here are just a few…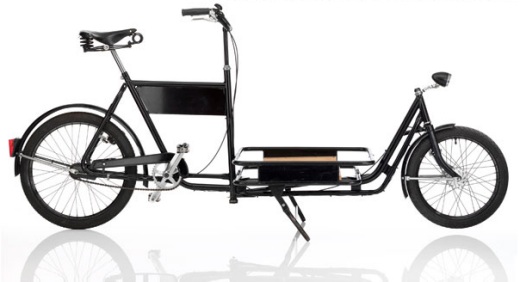 Stay tuned for more details on this exciting exhibit and possible related events that will take place.