Last time we checked in on the Tweed Ride, last year's organizers were casting about for new volunteers to step up and make it happen. Now, after several meetings, I'm happy to report that the 2012 Tweed Ride Planning Committee has set a date of April 1st for the big event.
Tweed Planner Maria Schur says they're hoping to get around 300 riders, "dressed in their best and riding their fanciest bicycles." She adds that there will also be a "special surprise ride leader" this year. Hmmm, what could that mean? You'll just have to show up and find out!
Check out the official ride flyer and more info below…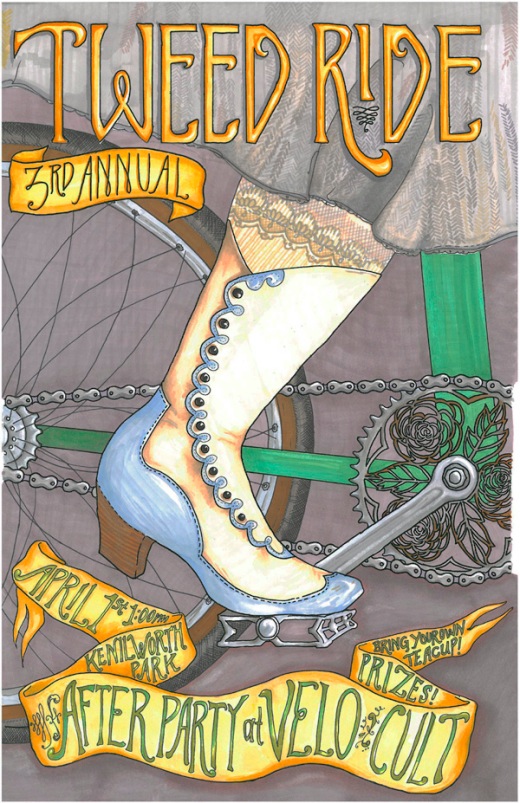 The 2012 Tweed Ride will meet at 1:00 pm at Kenilworth Park (SE 34th and Holgate) on Sunday, April 1st. After socializing, the ride will head north to Peninsula Park (N. Albina and Ainsworth) for a "high tea" stop. (Riders are encouraged to bring their own tea cups.)
After the tea stop, the ride will head south to the Hollywood District for an afterparty sponsored by the new shop in town, Velo Cult. "We'll be celebrating, socializing and having costume and bicycle contests," says Schur.
This will be a ride you won't want to miss. If you need inspiration, outfit ideas, or just a better sense of what to expect at this event; check out our coverage from last year's ride.