Posted by Jonathan Maus (Publisher/Editor) on April 24th, 2009 at 1:24 pm
Todd Roll, owner of Pedal
Bike Tours, wants to guide
you to work.
(Photo © J. Maus)
North Portland-based Pedal Bike Tours wants you to "Ditch the car and discover the best route to safely ride your bike to work," and they have a novel way of helping you do it.
The company, founded by Todd Roll back in November, will offer guided rides from North and Northeast Portland to "show new bike commuters how easy it is to get downtown."
Roll says that with the onset of Spring "there are lots of people who are just itching to ride to work instead of being trapped in the car but are unsure of the best route to get there." Roll hopes these events will show people how easy it is to find a safe and efficient route.

advertisement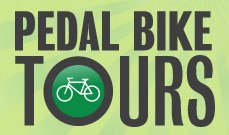 The rides will begin with a look at maps and period stops to discuss alternate routes. The destination will be the Portland Farmers Market at the South Park Blocks on the campus of Portland State University. On the return trip, the rides will stop at Pedal Bike Tours' home base on Williams (which is conveniently shared with Metropolis Cycles, owned by Todd's brother Nathan) for refreshments, free bike checks and discounts on tune-ups.
If you don't have a road-worthy bike, you can show up and rent one from Todd.
Here are details on the two rides:
Saturday, May 16 at 8AM
meet at Little Red Bike Café (4823 N Lombard)
The ride is 6.2 miles each way

Saturday May 23 at 8AM
meet at Delphina's Bakery (4636 NE 42nd)
The ride is 5.8 miles each way
Sign up for the cost free rides at info@pedalbiketours.com or call (503) 916-9704
If you haven't checked out Pedal Bike Tours lately, you should. Todd is doing a great job establishing his company, volunteering at local non-profits, and making the community stronger. He's got an entire menu of rides that are perfect for visiting house guests, new residents, or anyone just looking to learn more about Portland on two wheels. The rides last 3 hours and cost $39 (bike included). Learn more at PedalBikeTours.com.