Thursday, October 23rd, 2014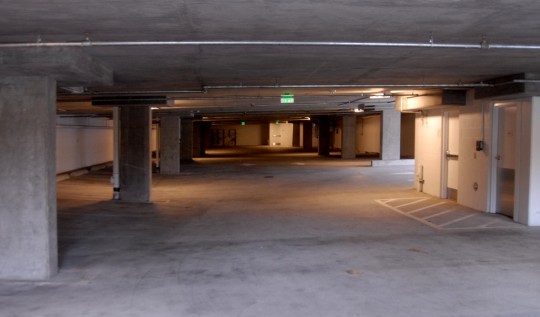 The Linden apartments at SE 12th and Burnside are 98 percent leased, but 39 of their 110 on-site parking spaces, including the entire lower-level garage, have never been rented. These spaces rent for $110 a month, but street parking is free. (Note the occupied bike rack at the back of the garage.)
(Photos: M.Andersen/BikePortland)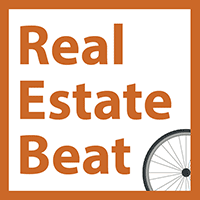 When Steven Van Zile moved from Los Angeles to the Pearl District last year for a job managing Guardian Management's portfolio of Portland-area apartment buildings, the low number of parking spaces at some of the newer properties made him nervous.
Linden, the company's new building on Burnside and 12th, had only 110 parking spaces for 132 units. In an interview at the time, Van Zile expressed gratitude to the building's developer that the on-site parting lot was larger than at some other buildings. But what would happen if garage space ran short?
It turns out that Van Zile needn't have worried.