by Michael Andersen (News Editor) on November 20th, 2015 at 10:55 am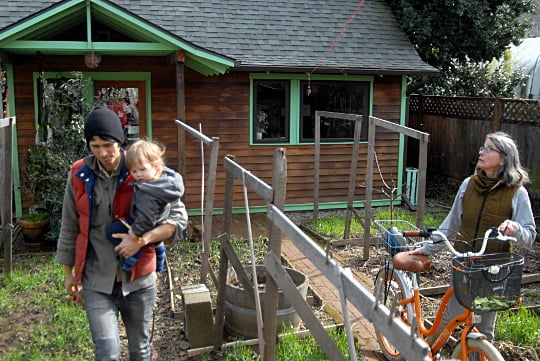 Sally Spear, right, lives in a backyard home in Northeast Portland with her daughter's family.
(Photos by M.Andersen/BikePortland)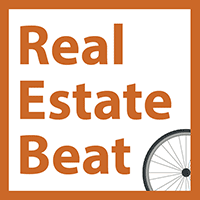 Until this week, Portland seemed poised to eliminate one of the many ways it prioritizes housing for cars over housing for people.
For decades, there's been exactly one way to build a 15-foot-tall structure up to the edge of most Portland property lines: put a car in it.
Want an accessory dwelling unit the same size as a garage? Sorry, that'll have to be set back five feet from the property line, even if it has no windows or doors facing the property edge.
Bike sheds currently face the same restriction: unlike garages that were designed for cars, bike sheds must be at least five feet away from the property line in all single-family residential zones.