Posted by Michael Andersen (News Editor) on November 12th, 2013 at 8:45 am
Click for full version.
One car damages the road about as much as 9,600 bicycles. If bike riders had to pay a fee for their wear and tear on roads, they'd be writing checks for a few cents per year.
In other words: When people ride bikes, they save everyone money.
Those are the facts the Portland-based Bicycle Transportation Alliance is spreading with the new infographic below. The BTA says it's designed to "start a conversation" about the ways we pay for our road system, despite a funding regime that Communications Director Will Vanlue calls "kind of a mess and hard to understand."
"I think the people who aren't very aware of this don't think a lot about road funding," Vanlue explained Monday. "When you're going to the store you're not thinking how does this government agency put roads here, you're just thinking, 'I want to get to the store.'"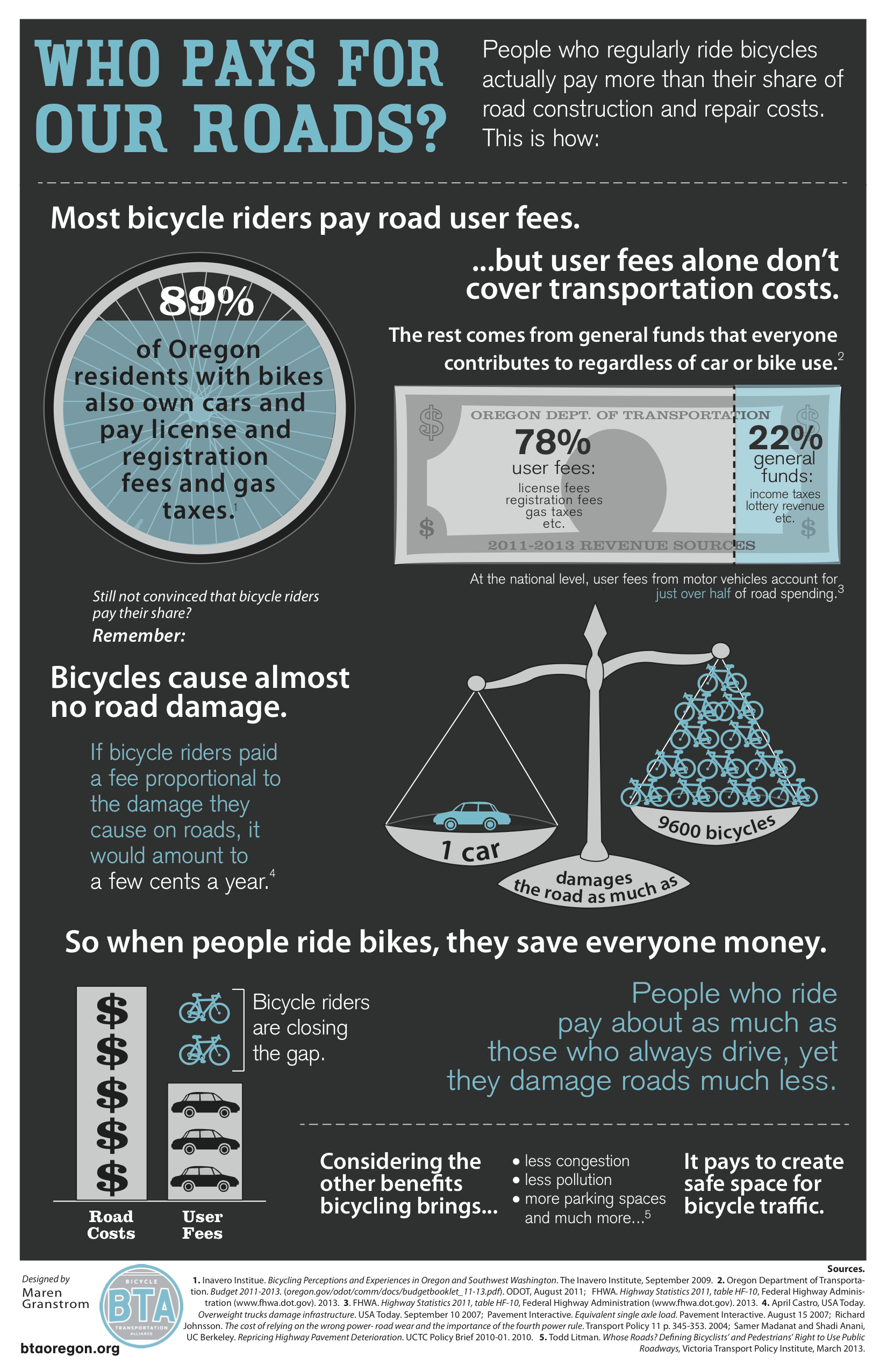 Since Facebook-friendly infographics are a big way that complicated facts can spread from person to person these days, it's great to see bike advocates looking for ways to use them. That's especially true since we seem to be approaching a point at which local transportation funding will be forced to change, due to falling gasoline consumption and rising construction costs.
Email This Post