Posted by Jonathan Maus (Publisher/Editor) on September 7th, 2011 at 3:35 pm
After all the media attention and anger that accompanied the buffered bike lanes installed by the City on SE Holgate Blvd back in August 2009, it looks like someone wanted to show them some love.
Reader and nearby resident Gretchin Lair just sent in the photo below of red hearts that have been placed on the bike lane symbols. "I love stuff like this," she wrote in, "Outer SE doesn't have a lot of stealth art projects, and I especially love ones that are playful and kindhearted."
I haven't confirmed who's responsible for this, but my hunch is that the activist group We Heart Holgate is behind them. Check out the photo after the jump...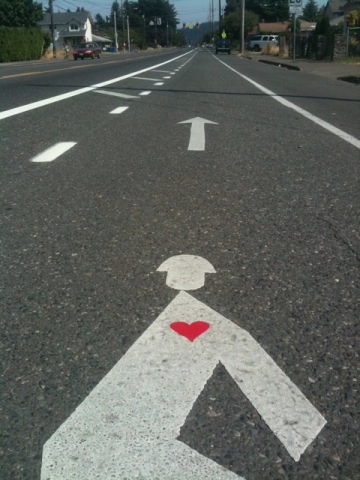 Email This Post
Possibly related posts