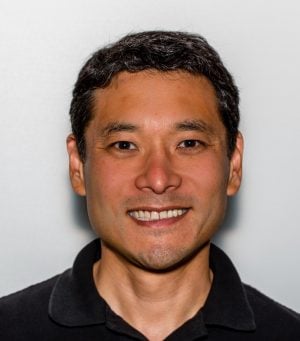 After a decade at the helm, Kenji Sugahara has announced plans to move on from his role as executive director of the Oregon Bicycle Racing Association (OBRA).
OBRA is the statewide sanctioning body of competitive cycling and currently has around 3,700 members who compete in a variety of disciplines including cyclocross, track, road, and mountain bike racing.
Sugahara, 44, was chosen to lead OBRA in 2008. He plans to stay on for another six to nine months to help with a transition to a new executive director. Sugahara tells us his sights are set on the¶ leadership job at the new Office of Outdoor Recreation that was created by the legislature last session. It would be a natural fit for Sugahara, who currently sits on the Oregon Tourism Commission after being appointed by Governor Kate Brown in 2014.
In a letter emailed to OBRA members last night, Sugahara wrote: "I have had some amazing opportunities arise that I cannot pass up so I have decided that this is an opportune time to pass on the torch. Though we have faced headwinds that have been mirrored on the national level, we have a solid foundation with a great plan to move forward."