Backers say the proposal would encourage smaller, more densely built houses.
(Photo:
Mark McClure
)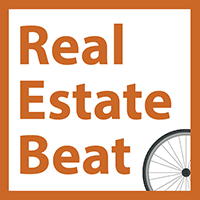 For years, almost every new home built in Portland has paid thousands of dollars into a city fund that pays to buy and develop parkland. But so far, the size of the home hasn't affected the size of the fee.
If it were built today, a 900-square-foot bungalow would pay the same $8,582 parks fee as a 3,100-square foot 4-bedroom.
But in a proposal that could shift the local economy toward building smaller homes — and potentially provide a boost for bike infrastructure funding — the Portland Parks Bureau is suggesting that its fees on new homes become proportional to the number of people who are likely to live in them, based on their square footage.