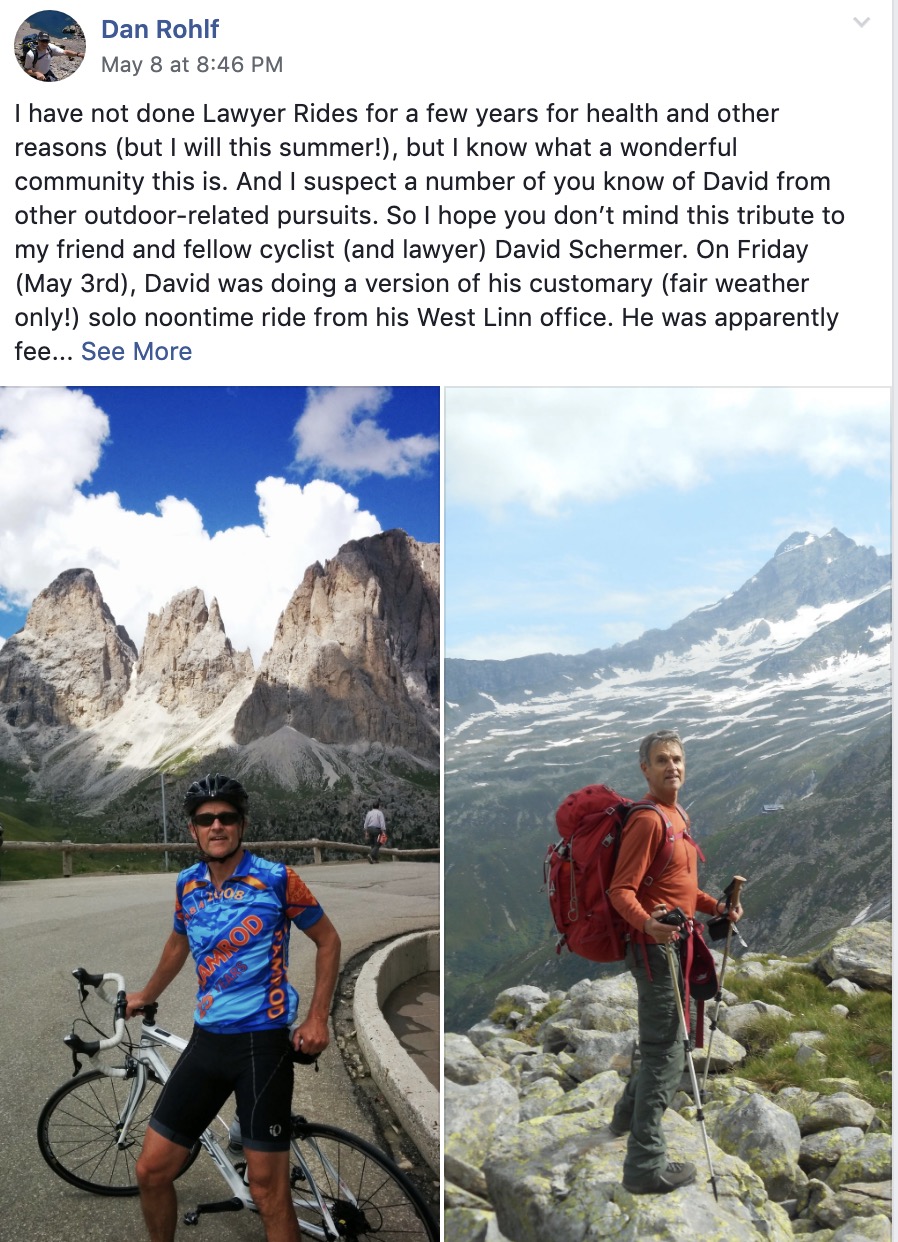 Cycling was a huge part of 69-year old David Schermer's life. All the way up until the end.
Schermer died while riding his Giant TCR road bike down Pete's Mountain Road in West Linn last Friday. According to the Clackamas County Sheriff's Office there was no other vehicle or person involved in the crash. Evidence suggests Schermer lost control on the steep downhill portion of the road where it ends at the junction of SW Riverwood Drive and SW Hoffman Road (see photos below). The turn to Hoffman is nearly a right-angle and the turn to Riverwood is quite sharp as well. The last section of Pete's Mountain Road drops over 100 feet at an average grade of about 7% in just three-tenths of a mile.
Sergeant Dan Krause from the Sheriff's Office told me yesterday that a crash reconstruction and forensics team responded to the scene last Friday around 1:30 pm. Sgt. Krause said they found no skid marks and no other physical evidence of another bicycle or automobile. "It appeared to be an unfortunate incident," he said. "We found nothing at the scene that would have caused this crash." Schermer was found in a ditch about 20-30 feet from the intersection. He died on the scene from head and neck-related injuries.