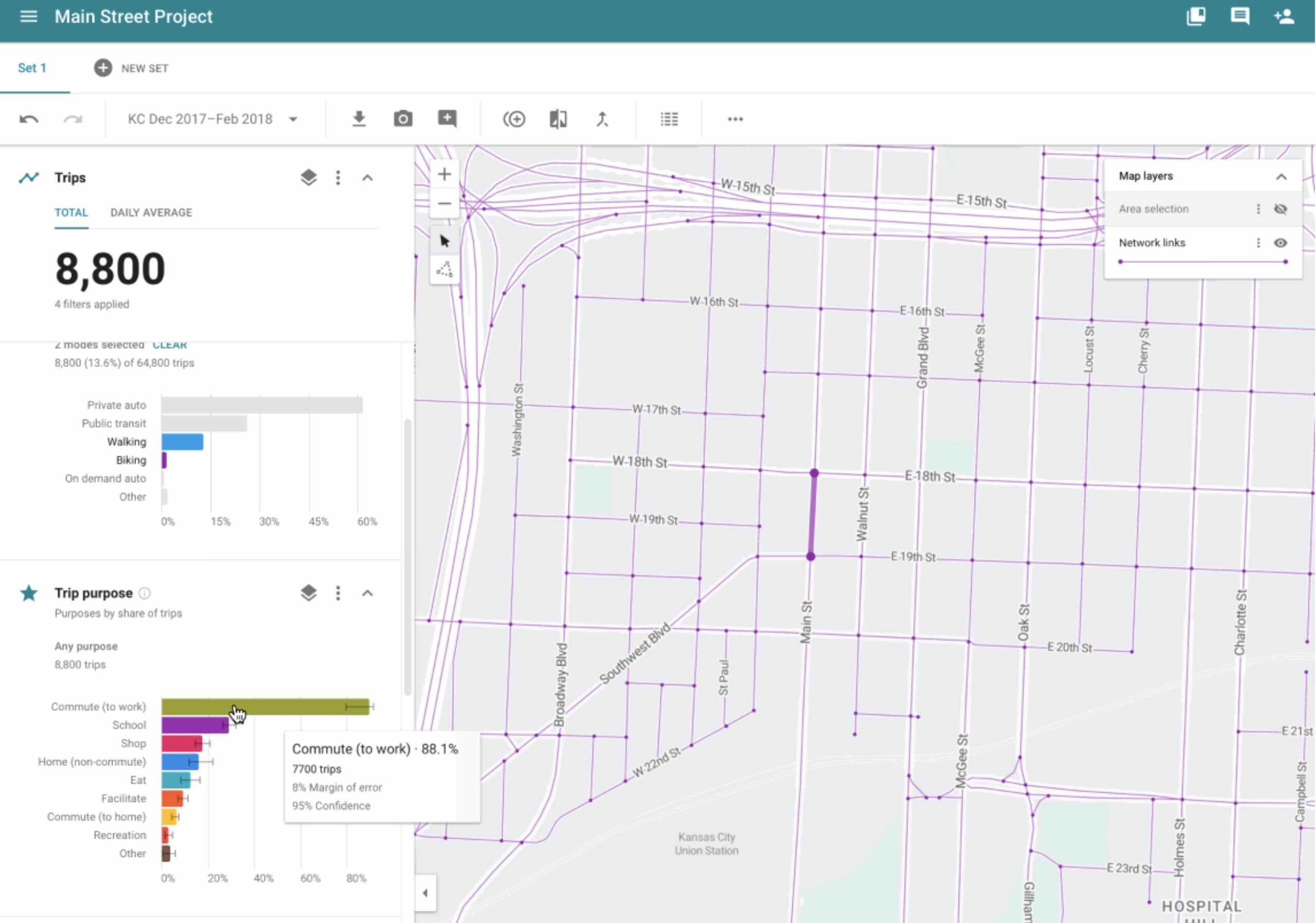 A data project billed as the "next generation urban planning tool" that involved over two years of negotiations between Metro, TriMet, the City of Portland, and Google-owner Alphabet has crashed-and-burned.
On Saturday, Red Tail Media reported that a contract between Metro and Sidewalk Labs to develop the Replica tool for regional use been officially terminated. "A city tech project in Portland with the Sidewalk Labs spin-off leads to accusations, data disputes and 'damaged trust'" reads the headline, which was then picked up by the BBC on Tuesday.
A powerful new data collection tool has local transportation agencies salivating.
Replica by Sidewalk Labs (owned by Alphabet, the company that owns Google) bills itself as a "next-generation urban planning tool." Using location data gleaned from cell phones and other sources, Replica creates a "synthetic population" based on aggregate U.S. Census data. The promise of this tool is that it can give planners and engineers unprecedented insights into the traffic patterns and mobility behaviors of urban residents.
From regional trends to fine-grain analysis of travel to-and-from specific destinations, this data has vast potential. But it also requires trust from a wary public fearful of privacy breaches and government/corporate overreach.
At this morning's Portland City Council meeting, the Portland Bureau of Transportation urged Mayor Ted Wheeler and his colleagues to approve an intergovernmental agreement (PDF) between PBOT, Metro and TriMet that would enable the agencies to enter into a 12-month pilot with Sidewalk Labs. Here's more from the official city ordinance under consideration: