"Incredible. This was absolutely a surprise. For anyone who's been watching her rise through the ranks this is something you dream of happening you just don't expect it to happen so soon."
Those were the words of television commentator Tim Johnson at the precise moment Portlander Clara Honsinger surged into the lead of the Jinglecross World Cup cyclocross race on Saturday in Iowa.
Honsinger, who rides with Sellwood-based Team S&M, served notice that her exciting results last season were not a fluke. Honsinger started in the second row and found herself behind 19 other riders in a messy and difficult sand pit section on the first lap of the six-lap race. Forced to dismount, the 22-year-old kept her cool and kept her legs moving forward. By the second lap she was in ninth place. The sand pit that trapped her on the first lap ended up being what catapulted her into contention.
While every racer in front of her stayed to the left in the sand, Honsinger found a line on the right and powered past them (see video above). On lap three, she used this move to fly into third place. By the fourth lap she found herself off the front with two other (far more experienced) riders. Midway through the race, Honsinger, oozing confidence, passed decorated Canadian rider Maghalie Rochette into first place.
Honsinger never faltered and hung on for third place. It was a fantastic finish for a humble "kid from Oregon" who now finds herself among the best cyclocross racers in the world. It's a testament not only to Clara's cycling ability but to the support of her team.
Way to go Clara and Team S&M!
We were lucky to have had Drew Coleman on hand to see this race. Enjoy more of his photographs below…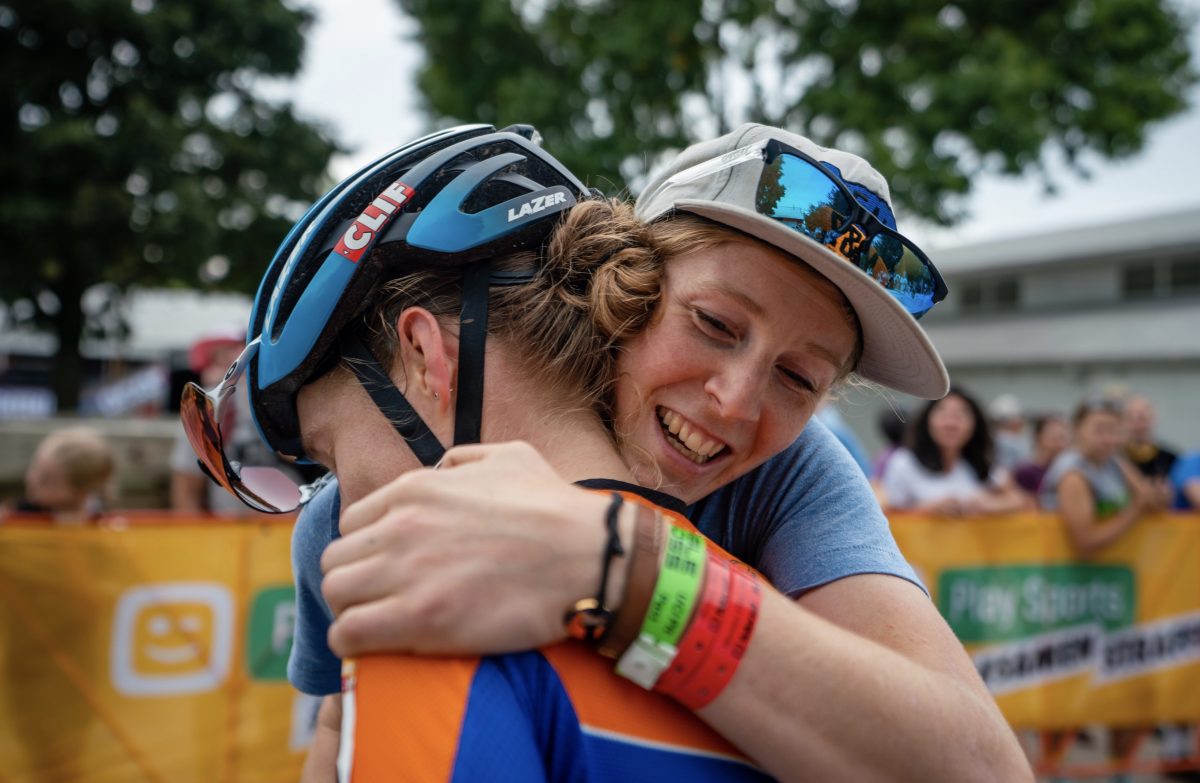 — Jonathan Maus: (503) 706-8804, @jonathan_maus on Twitter and jonathan@bikeportland.org
Never miss a story. Sign-up for the daily BP Headlines email.
BikePortland needs your support.