After 48 years as the Portland Wheelmen Touring Club, a local riding organization has decided to change its name to Portland Bicycling Club.
"We will no longer appear to potential members as an exclusive club comprised of elite aggressive, high-speed riders who manage bike tours."
— Pat McManus, club president
The decision was made at the club's April 4th meeting after months of debate among its 600 members. As we reported back in December, leaders of the club felt the old name wasn't inclusive enough and that it was time to evolve to attract more diverse, younger riders.
Portland Bicycling Club President Pat McManus shared via email with BikePortland yesterday that, "Rebranding our club will not change the club… But the name will at once be simple and at the same time represent complexity, in that we will no longer (incorrectly) appear to potential members as an exclusive club comprised of elite aggressive, high-speed riders who manage bike tours."
McManus supports the new name because she believes it will help the club "Morph into a more contemporary organization" and become one that, "Pulls in the diverse types of riders we see in the Portland area." In a recent club newsletter McManus wrote that the club has been, "Feeling pressure to re-examine our place in Portland's active cycling community."
The club also recently decided to end the Pioneer Century ride after 44 consecutive editions in part because of dwindling participation.
Like other parts of the cycling scene, the Portland Bicycling Club is dominated by older white men. Out of their eight regular ride leaders, none of them are women.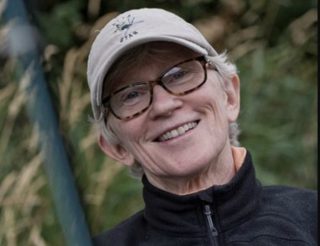 Club surveys showed a strong majority in support of the change. At the April 4th meeting, 71% of the 90 members present voted in support of the new name. McManus said the members who voted against the new name felt it was too ordinary, bland and dull.
Looking ahead, McManus wants everyone to know you don't have to be a member to ride with the club. She personally loves to lead themed rides (like their annual Halloween Ride and Heritage Tree Ride) and would love to have new members lead more of them. She's also hoping to see more gravel rides and family-oriented rides on the calendar in the future.
"Our diversity of rides and simple love of bicycling is one of the messages that I hope the new name reflects," McManus said.
To see if Portland Bicycling Club is the place for you, check out their website, Facebook page, and on Instagram.
— Jonathan Maus: (503) 706-8804, @jonathan_maus on Twitter and jonathan@bikeportland.org
Never miss a story. Sign-up for the daily BP Headlines email.
BikePortland needs your support.