Posted by Jonathan Maus (Publisher/Editor) on March 9th, 2018 at 7:31 am
Looking for a new place to spread your cycling wings? Or perhaps you want to get a foot in the door of the bike industry? Either way we've got five great job opportunities that just went up this week.
Learn more about each one via the links below…
–> Bicycle Mechanic – Community Cycling Center
–> Experienced Mechanic – Vancouver Cyclery
–> Bike Camp Instructor – Community Cycling Center
–> Bike Mechanic – Cynergy E-Bikes
–> Customer Experience Specialist Full Time – Velotech

For a complete list of available jobs, click here.
Be the first to know about new job opportunities by signing up for our daily Job Listings email or by following @BikePortland on Twitter.
These are paid listings. And they work! If you'd like to post a job on the Portland region's "Best Local Blog" two years running, you can purchase a listing online for just $75 by visiting our Job Listings page.
— Jonathan Maus: (503) 706-8804, @jonathan_maus on Twitter and jonathan@bikeportland.org
BikePortland needs your support.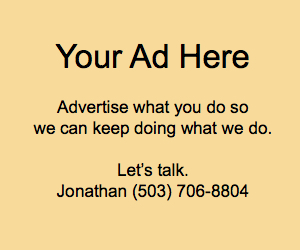 ]