The Singlespeed Cyclocross World Championships (SSCXWC) made a triumphant return to Portland yesterday. Hundreds of racers descended on Kruger's Farm at Sauvie Island for what looked like an epic day of qualifying heats. Race organizers outdid themselves with creative competitions, fun courses, and lots of surprises — including the presence of cyclocross legend Sven Nys, an Olympic mountain biker and multiple World Champion.
After everyone snapped selfies with Sven, they got down to the business (if you can call it that) of competing for a coveted spot in today's main events. (Organizers announced yesterday that all the women who registered would automatically qualify.)
Here are a few images of the action from photographer Rob Kerr.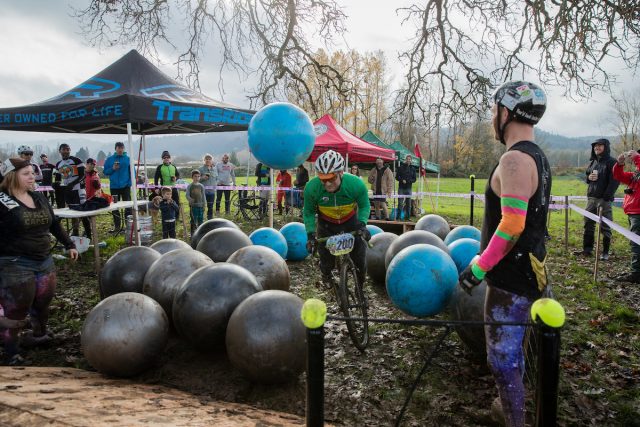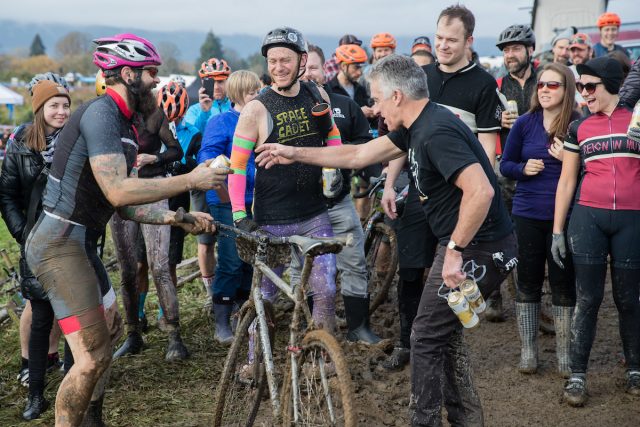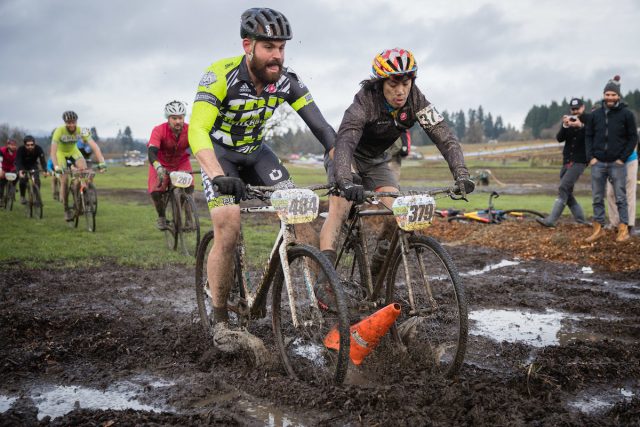 For more fun photos, videos, and outtakes from yesterday's action, browse through #SSCXWC on Instagram.
The action gets underway again today with geared races starting at 9:00 am. Then the women's Singlespeed Championships are at 1:00 and the men's race is at 2:00.
— Jonathan Maus, (503) 706-8804 – jonathan@bikeportland.org
BikePortland is supported by the community (that means you!). Please become a subscriber or make a donation today.