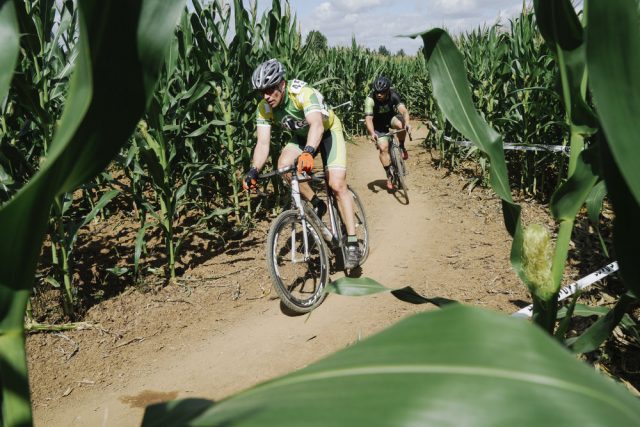 Liepold Farms in Boring, Oregon (yes that's the name of the city) is a working farm 364 days of the year. But for one day each year it's also a cyclocross race venue.

Our new contributing photographer Daniel Steinle of Yung Pine Photography was out at Corn Cross on Sunday to document the action.
Here's his brief, pun-filled report followed by more of his images:
"I headed out to Boring for the Corn Cross, and it was anything but boring…or corny, for that matter. A classic farm course with a town corn-ival also happening in the background, this race is truly a fan and family favorite.

The Sellwood Cycles gang did an absolutely stellar job with the course design. At nearly every point (with the exception of being in the cornfield) you can view the entire race! A fantastic varied course with a seemingly hellish uphill slog and that big yellow fly-over made for excellent viewing/heckling anywhere. I really hope Corn Cross returns ear after ear! The field sizes were pretty large but I think this race is on the husk of something even greater. Great crowds, views for days…truly an a-maize-ing showing.
Hope you're enjoying our expanded coverage of the 2016 'cross season. Browse more stories and photos (including our guide to the season) here.
— Jonathan Maus, (503) 706-8804 – jonathan@bikeportland.org
BikePortland is supported by the community (that means you!). Please become a subscriber or make a donation today.