Welcome to The Ride, our occassional series where we share amazing adventures in Portland and beyond. If you have a ride to share and want to see it featured here, drop me a line.
Just across the Columbia River from Oregon the Gifford Pinchot National Forest beckons bike adventurers. Last year I spent a very memorable day getting to know it better during the Gifford Gravel 50 (which is back for its second running this Saturday).

Last weekend another group of intrepid Portlanders ventured even deeper into the Gifford Pinchot for the loosely organized and unsanctioned Falls Creek Hinterland ride. I haven't been riding much this year so I wasn't able to do the 76-miles and 8,100 feet of climbing; but I still secretly stalked it via my inbox and social media streams. There was something mysterious about the word "hinterlands" that made me excited from the get-go.
Fortunately one of the guys who created the route and organized the ride got in touch and shared some photos. Ron Lewis co-created this route with local adventure riding enthusiast Ryan Francesconi. Ron (who shares his routes and photos at Our Mother the Mountain or OMTM) and Ryan (known online by his Unpaved moniker), similar to Donnie Kolb of Velo Dirt before them, are part of a new guard of riders who study maps of nearby forests and mountain ranges in an effort to find new loops and backroads. Once a route is found, pre-ridden, and scouted, they pick a date and post the details to their email lists, websites, and social media streams. Whoever shows up rides together and new friends accompany the new roads.
The Hinterlands route looked amazing — about what you'd expect when two creative explorers like Ron and Ryan collaborate. The ride left out of Carson, Washington (just across the Columbia from Cascade Locks about 50 miles into the Gorge) and headed north into the Gifford Pinchot. There was singletrack along the Falls Creek Trail, stunning views, waterfalls, a lava cave, and more.
Here are more photos from the ride…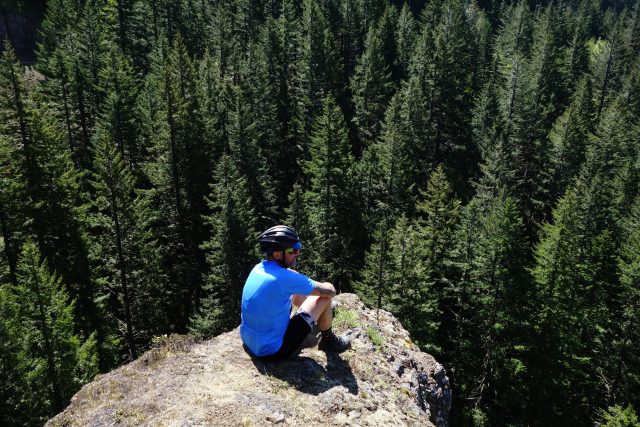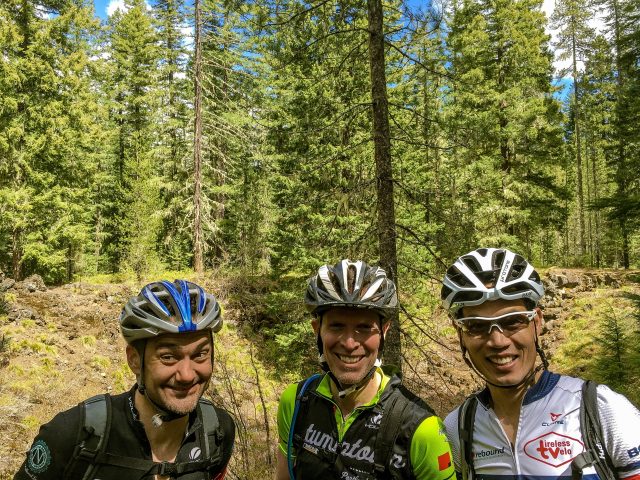 Big thanks to Ron, Ryan and all the local adventure riders who put together these amazing routes. There's nothing like discovering our local wild places from the seat of a bicycle.
If you want a taste of the Gifford Pinchot, make plans to do the second annual Gifford Gravel ride this Saturday (May 7th). Also check out OMTM's next big adventure, the Mosier Mayhem, on Saturday May 14th.
— Jonathan Maus, (503) 706-8804 – jonathan@bikeportland.org
Our work is supported by subscribers. Please become one today.