Welcome to The Ride, our ongoing series of inspirational adventure stories sponsored by 21st Avenue Bicycles. See more from this series here.
It's becoming that time of year again when cyclists start coming out of hibernation and you can usually count on it being sunny (or at least not snowy) in the rolling grass hills of the eastern Columbia River Gorge. One of VeloDirt's longest running rides — the Dalles Mountain 60 — took place last weekend starting anarchically from the unassuming parking lot of Holsteins Coffee in The Dalles. For a non-event, just a murmur between friends on Instagram or the simple expectation of tradition every second Saturday of March, it's a rather popular ride.

By 2014 I had already ridden the route several times so convinced a few friends to mutiny the usual day ride and peel off to go camping in the woods in search of a possibly fictitious "Rattlesnake Falls." Now, as I rolled into the parking lot this past Saturday I still hadn't found Rattlesnake Falls but was looking forward to our third anniversary of a soggy, wet, and beautiful bike camping trip along the Klickitat River.
The unladen and non-mutinous riders quickly outpaced us as we rolled out of town and across the river. Our jovial few loaded down with tents, dehydrated meals, and flasks of bourbon congealed together into a group with warm laughs and bad jokes as we began the long climb. Dalles Mountain was in prime spring form from the generous winter rains and as a result spectacularly covered in a verdant green pelt speckled with yellows and purples in the mottled sunlight.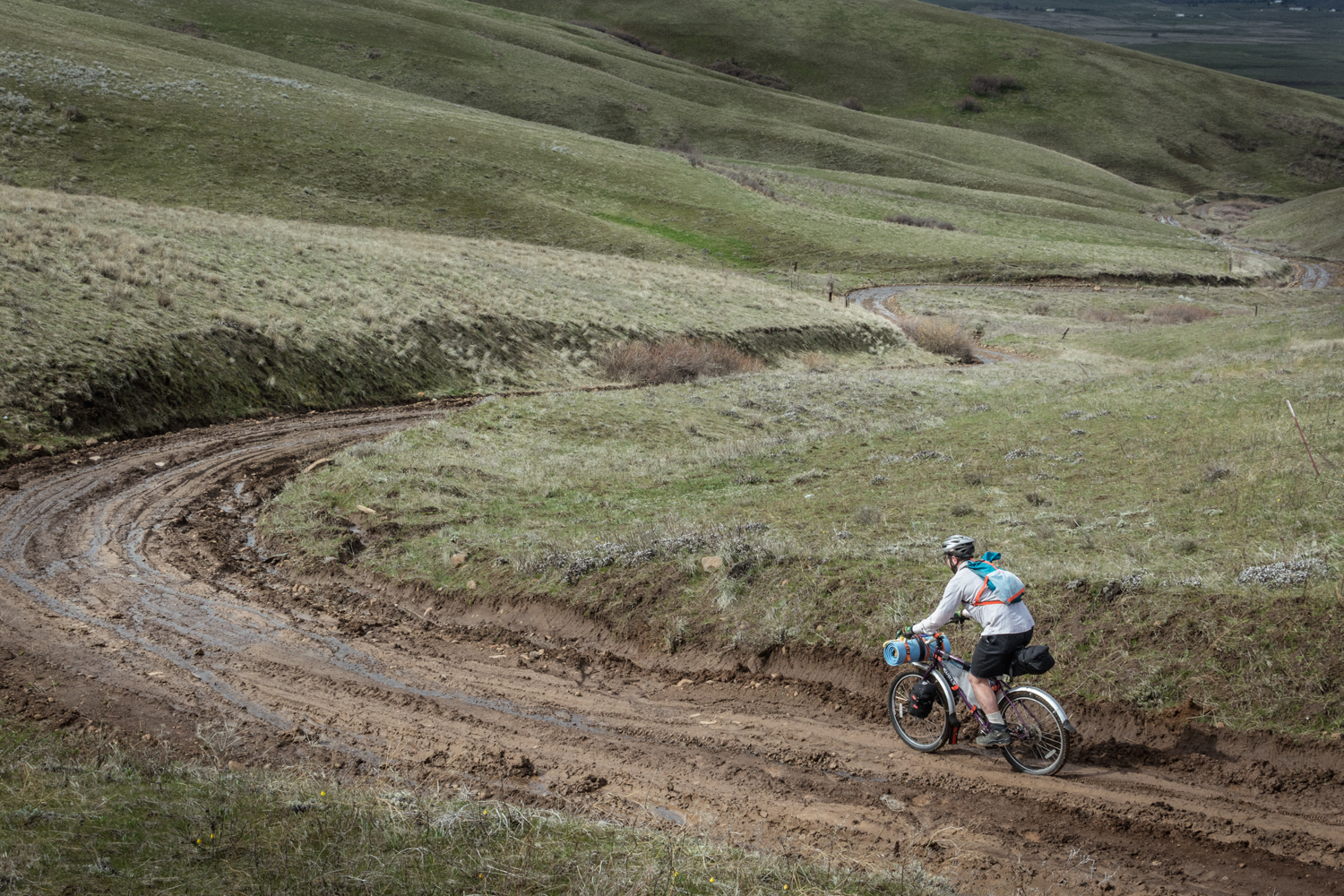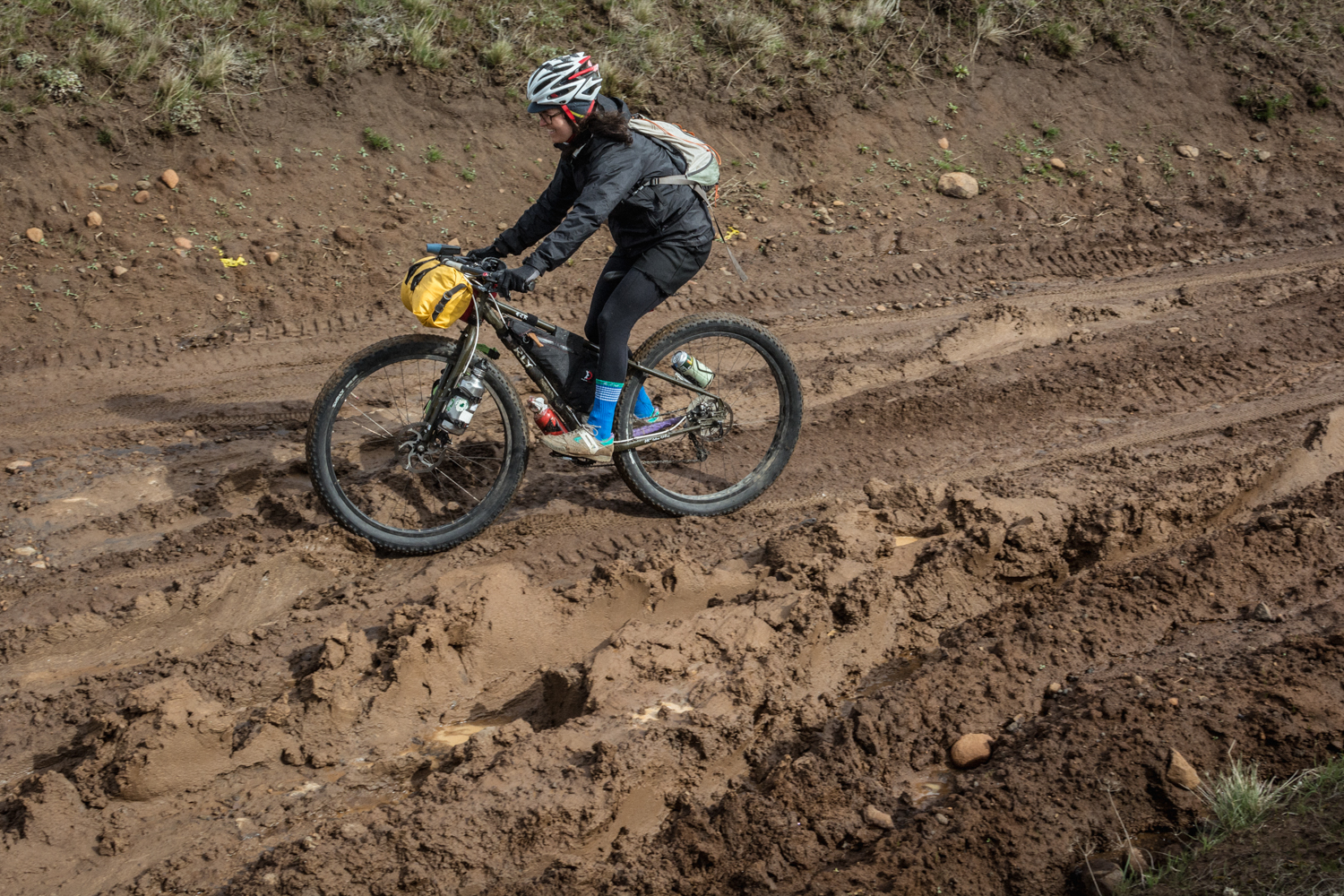 As we neared the summit and split off from the main group the skies clouded over, a cold wind picked up, and a few shards of unfriendly rain began to fall. It was time to get to camp. We descended O'Brien Road ("IMPASSABLE WHEN WET") in a skittering, splashing, gleeful fashion, excited to be losing elevation and entered the upper reaches of Swale Canyon. Swale Creek is a tributary of the Klickitat River and hosts a little-used rail trail that would eventually bring us in a large arc back to the Gorge, within striking distance of The Dalles. Somewhere in between lay a few flat patches of river bank and hopefully some dry wood.
Sure enough, after countless rail trestles, an abandoned sawmill, a stop at the hot case in Klickitat, and one unfortunate flat tire we pitched tents and managed to spark a fire with some crystallized Red Pine pitch. We shared wine, camping recipes, and stories of previous years' failed attempts to find the waterfalls. And in the morning we packed up soggy gear, dawdled in camp until noon, and poked our way back home taking every chance to stop and look at passing trains or chat with curious locals. Spring had arrived and was infectious as always.
Learn more and ride the route yourself with Limberlost's Ambassador Route on Ride With GPS.
— Gabriel Amadeus Tiller, Limberlost
BikePortland can't survive without subscribers. It's just $10 per month and you can sign up in a few minutes.