Posted by Jonathan Maus (Publisher/Editor) on October 27th, 2015 at 10:07 am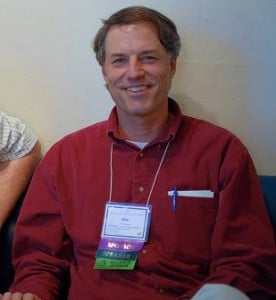 Come meet Adventure Cycling's Executive Director
Jim Sayer tomorrow night at Velo Cult.
(Photo © J. Maus/BikePortland)
There's so much energy for cycling in this town that keeping track of all the events could fill a full-time position here at BikePortland. And they don't just happen on the weekends. As much as I love our Weekend Event Guide (thank you Hopworks!), sometimes there are events happening during the week that need a spotlight.
This week there are fours events in particular that deserve your attention — and possibly your attendance.
Check them out below…
Tuesday October 27th
Northwest Trail Alliance Monthly Meeting – 6:00 to 8:00 pm at Velo Cult (1969 NE 42nd)
With the city about to embark on an Off Road Cycling Master Plan, it's a great time to get involved with and learn more about the NW Trail Alliance. This group has worked tirelessly around the Portland region to build trails, work with land managers, and do the tough politicking it takes to help policymakers understand mountain bike-related issues. Become a member tonight and you could with a set of lights form Portland Design Works! You'll also get to hear all the latest updates on trails and other hot topics. More info here.
Wednesday October 28th
Adventure Cycling Regional Gathering – 7:00 to 8:30 pm at Velo Cult (1969 NE 42nd Ave)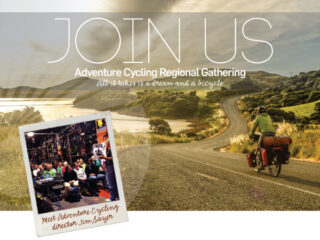 Adventure Cycling is the national non-profit that represents the interests of touring and, well, adventure cycling enthusiasts of all stripes. Come out and meet Jim Sayer, the group's leader, who will share his insights into the latest bike travel news. Expect to hear about AC's new Bicycle Route 66, the new bike overnights programs, the U.S. Bicycle Route System, partnerships with Amtrak and the National Park Service, and special events planned around AC's 40th anniversary in 2016. More info here.

Thursday October 29th
Bicycle Small Press Night – 7:30 pm at Powell's Books on Hawthorne (3723 SE Hawthorne)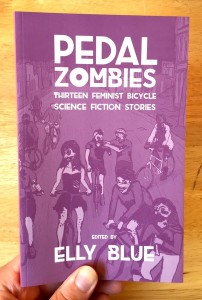 An entire night devoted to bike books from small publishers? Why yes of course! Join awesome local literary ladies Elly Blue, April Streeter, Jessie Kwak, Katie Proctor, Cat Caperello, Halley Weaver, and Gretchin Lair for the fourth annual Bicycle Small Press Night. Expect short readings from new books like Microcosm Publishing's Pedal Zombies, Our Bodies, Our Bikes, and others. More info here.

Thursday Night Ride #29 – 7:00 pm at Salmon Street Fountain
You saw our recap of last week's Thursday Night Ride here on the Front Page last week, now is your chance to experience this ride for yourself. And this week there's a special bonus: A Halloween theme. Come out, meet new people, and enjoy a fun ride on our streets. Bring a good attitude and you will be rewarded in many ways. More info here.
— Jonathan Maus, (503) 706-8804 – jonathan@bikeportland.org
Jonathan Maus is BikePortland's editor, publisher and founder. Contact him at @jonathan_maus on Twitter, via email at maus.jonathan@gmail.com, or phone/text at 503-706-8804. Also, if you read and appreciate this site, Jonathan hopes you'll become a supporter.