Abra McNair (L) and Sue Grandjean
are ready to take on the world.
(Photo courtesy Abra McNair)
The story below was submitted by northeast Portland resident Abra McNair.
This August, two Portlanders will head across the globe to Veszprem, Hungary to represent the USA in the World Championships of Mountain Bike Orienteering (MTBO). This will be the sport's tenth annual World Championship competition, but only the first time the US Orienteering organization has fielded a team.
Susan Grandjean and Abra McNair, two members of Portland's bike racing scene, will be joining forces with Seattle's Rebecca Jensen to create the first ever female MTBO team from the United States. Each athlete will participate in all races offered, including sprint, medium, and long distance courses; plus a team relay.

Orienteering is a navigation race in which participants use a detailed map and compass to make their way through a set course, covering varying terrain. Competitors are most commonly on foot (known as Foot-O), but there are many disciplines including ski, urban, and even canoe. The mountain bike variation involves attaching a rotating map holder to the handlebars, and using it to choose the most efficient route through a trail system. Top MTBO finishers excel in quick decision making, speed, endurance, and bike handling skills. (Learn more about MTB Orienteering here.)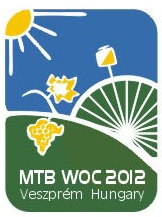 Grandjean, who works and races for local Portland company Showers Pass, grew up orienteering in upstate New York, and has represented the US in three Ski-O World Championship competitions, most recently in Japan in 2009. She began racing mountain bikes in 1996 in Vermont, and continued her career for nine years in Colorado before moving to Portland in 2008, where she re-entered the orienteering scene.
McNair, a Showers Pass teammate of Grandjean's who works in the Active Transportation Division at the Portland Bureau of Transportation, is new to the sport of orienteering, but has Foot-O experience at local events and a nationwide "A" meet under her belt. She competes locally in cross country and short track mountain bike events. Both she and Grandjean race in the elite A Category in the local Cross Crusade Cyclocross series.
Grandjean and McNair are both members of the local Columbia River Orienteering Club (CROC). They have been using CROC Foot-O events (most recently at Stub Stewart State Park) to hone their map reading skills, and are using past maps of local area parks to practice mountain bike orienteering. CROC offers orienteering events throughout the year in many disciplines.
To get a sense of what MTBO is like, check out the video below:

— You can follow along with Team USA's orienteering adventures in Hungary on their blog, where they'll be posting updates during the week of competition (August 20-25th). Good luck Sue and Abra!
If you have questions or feedback about this site or my work, feel free to contact me at @jonathan_maus on Twitter, via email at maus.jonathan@gmail.com, or phone/text at 503-706-8804. Also, if you read and appreciate this site, please become a supporter.