Posted by Will Vanlue (Contributor) on November 22nd, 2011 at 10:38 am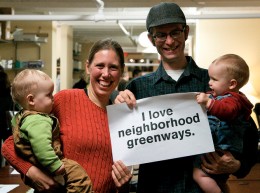 The Bicycle Transportation Alliance opened its new offices (618 NW Glisan St) to the public last week for an evening of food, bicycles, and fun. The evening featured hors d'oeuvres from Madison's Grill and beer from Hopworks.
Guests also got to meet local bike builders and get an up-close look at award-winning Oregon Manifest entries from Pereira Cycles, Tsunehiro Cycles, Cielo Cycles, and Signal Cycles.
Tsunehiro/Beebe longtail:
The Pereira:
And the Signal Cycles/Ziba Designs collab: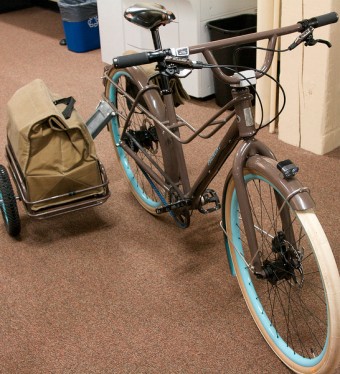 Catered by Madison's Grill (a dedicated supporter of many bike-related events in Portland):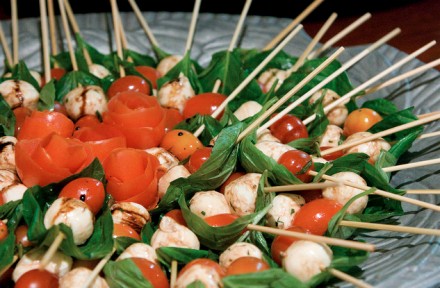 And beer from Hopworks Urban Brewery:
The crowd inside the BTA's new digs:
The BTA had an array of signs on-hand and encouraged attendees to have their picture taken with them…
Here's Caroline Zavitovski:
And Washington County Commissioner Dick Schouten:
This is Andrew Plambeck, an assistant transportation policy advisor in Governor Kitzhaber's office:
And PSU's Transportation Options guru Ian Stude (L) with BTA Director Rob Sadowsky:
In addition to showing off their offices (and an excuse to have fun), the BTA also wants to draw attention to their inclusion in the Willamette Week's annual Give Guide.
For more images from the event, see my BTA Open House photoset.