Posted by Jonathan Maus (Publisher/Editor) on April 22nd, 2011 at 4:07 pm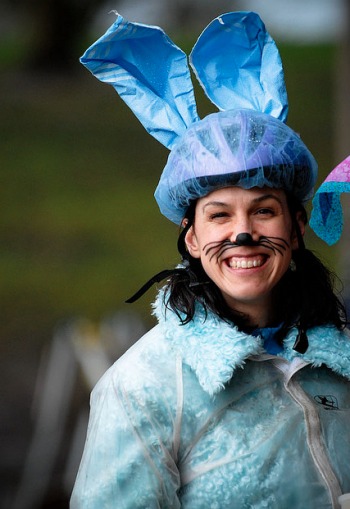 Scroll down for more images from one of my favorite Portland traditions, the Bunny on a Bike ride.
(All photos © J. Maus/BikePortland)
I leave you this weekend (barring a major story) with some of my favorite photos from the Bunny on a Bike ride.
The ride (which happens this Sunday!) was one of the first themed rides I was ever exposed to when I moved here in 2004. I can recall seeing photos of it in The Oregonian that year and thinking, "What is up with these people?!"
Little did I know that one year later I'd put on fake bunny ears and join them.
Below are some of my favorite images from the ride over the years: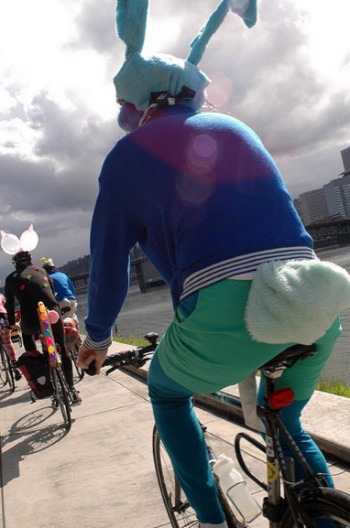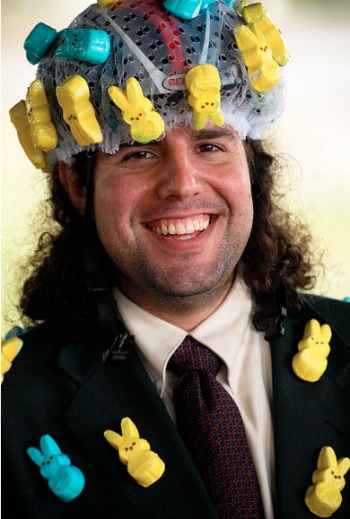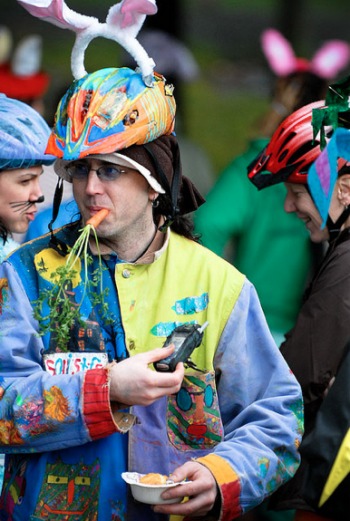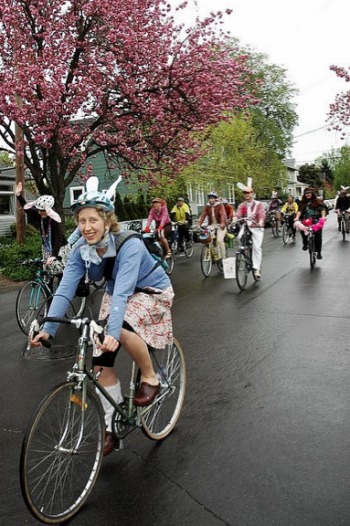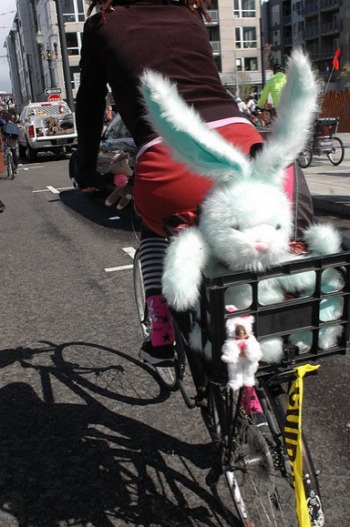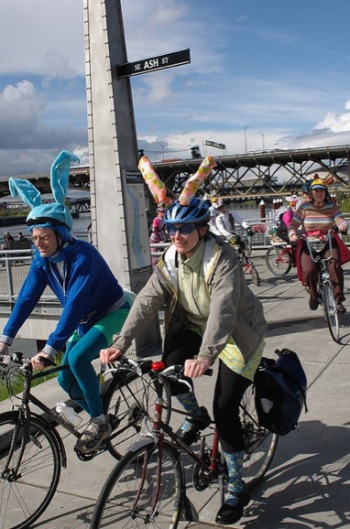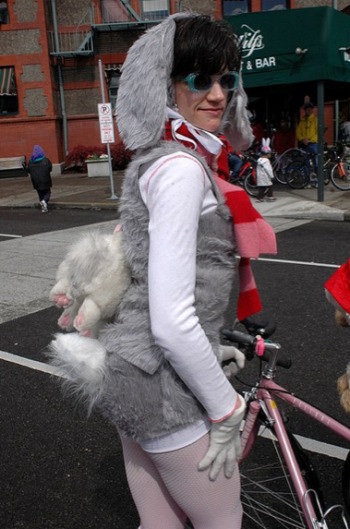 Hope you enjoyed the photos. You can see more of our Friday Photos here. Have a great weekend!