by Michael Andersen (News Editor) on June 9th, 2013 at 1:05 am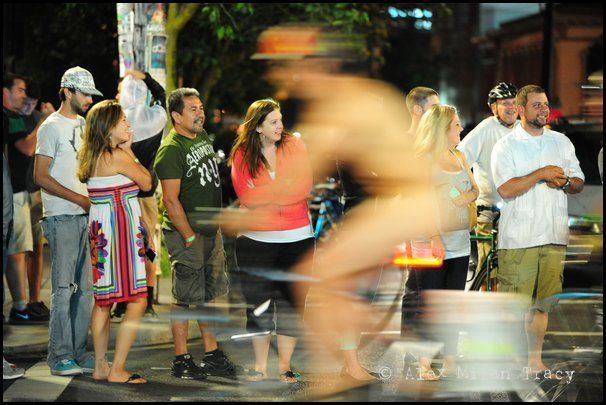 It's safe to say Portland's never seen a World Naked Bike Ride quite like this.
The ride started in the South Park Blocks, surrounded by Portland's civic institutions, and it totally transformed the atmosphere before the ride, both for eager riders and curious onlookers. Unlike in past years, when the ride's begun on the Central Eastside industrial district, the energy was arriving from all directions. Happy people in various states of undress swarmed through the trees of the park blocks and swamped the surrounding streets.
The fact that onlookers knew just where the ride began seemed to slow things down. The first couple of turns for riders became bottlenecks when mostly-well-meaning pedestrians left the curbs to offer high fives.
(more…)