Author profile: Erin Greeson (Guest Contributor)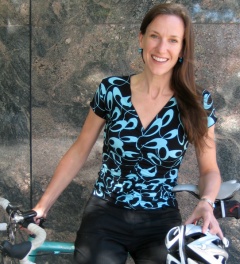 Erin Greeson
Erin Greeson loves cycling. When she's not riding, she works as an advocate for a sustainable transportation economy and culture.
Greeson currently works for Audubon in the Gulf Coast region and previously served Renewable Northwest Project. Over 10 years in Portland, she volunteered professional services toward vital community causes, including the Towards Carfree Cities Conference and as co-founder of activist group, We are ALL Traffic.
Focused on climate issues, Greeson supports organizations that deliver creative strategies to address the great social, environmental and economic challenge of our time. With Portland as inspiration, she seeks bike options everywhere.
---
Here are the other 8 articles by Erin Greeson (Guest Contributor):