Author profile: Erin Greeson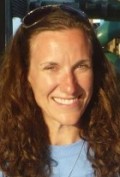 Erin Greeson
Erin Greeson is a longtime bike commuter and advocate for a sustainable transportation economy and culture.
Greeson currently works at MarketShift Strategies and has volunteered professional services toward vital community causes such as the 2007 We are ALL Traffic rally and the 2008 Towards Carfree Cities Conference.
Passionate about low-carbon living, she supports those who take creative steps to improve personal, communal and environmental health by rethinking energy and its impact.
---
Here are the other 5 articles by Erin Greeson: