Posted by Jonathan Maus (Publisher/Editor) on December 9th, 2010 at 5:07 pm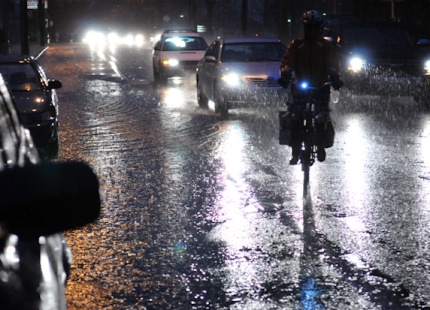 Flooded bike lane and shoulder on N. Williams tonight.
(Photo © J. Maus)

I'm soaked! How about you?
That was the wettest ride I've had in recent memory. It's been raining steadily here in Portland for hours and there are rivers rushing down bike lanes and in shoulders everywhere.
Use this post to share your experiences, tell others about flood spots and caution areas, share your tips, photos and so on. Here's another photo taken on Williams a few minutes ago...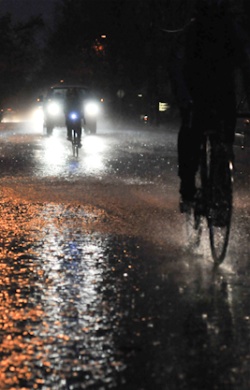 Email This Post
Possibly related posts