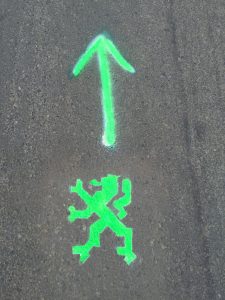 One thing I've always appreciated about Portland's incredible culture around bicycling is how one great idea begets another. It's typical of any healthy cultural ecosystem: One person does a cool thing and it inspires another person to do a cool thing that riffs on the original cool thing. And so on and so forth.
The Ronde PDX is a perfect example. That unsanctioned ride was first held in 2007. Only about 100 intrepid souls showed up that first year, eager to challenge themselves against an insanely difficult route that tackled nearly ever climb in the west hills between Saltzman Road and Council Crest.
Word spread quickly about the Ronde and a few years later it had become a bonafide phenomenon. Then in 2013 the Ronde spawned La Doyenne, another epic ride scheduled for the same weekend. This gave strong riders the opportunity to climb about 15,000 feet over 100 miles in two days.
Now there's a third ride in the series: the Giro PDX.