Rent hikes threaten to prevent anyone but the rich from living in bikeable, walkable parts of Portland, tenants' advocates warned.
(Photos: M.Andersen/BikePortland)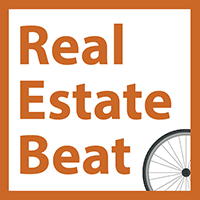 Surrounded by about 200 worried tenants, by a contingent of local media and by zero elected officials, Portland's most prominent renters' advocacy group declared a "renters' state of emergency" Tuesday.
Saying that they've seen a wave of no-cause evictions and huge rent hikes throughout the city, the Community Alliance of Tenants called for two actions that its staff admitted might not be allowed under current law: a one-year citywide moratorium on no-cause evictions and a requirement that landlords give one year's notice to tenants of any rent hike larger than 5 percent.