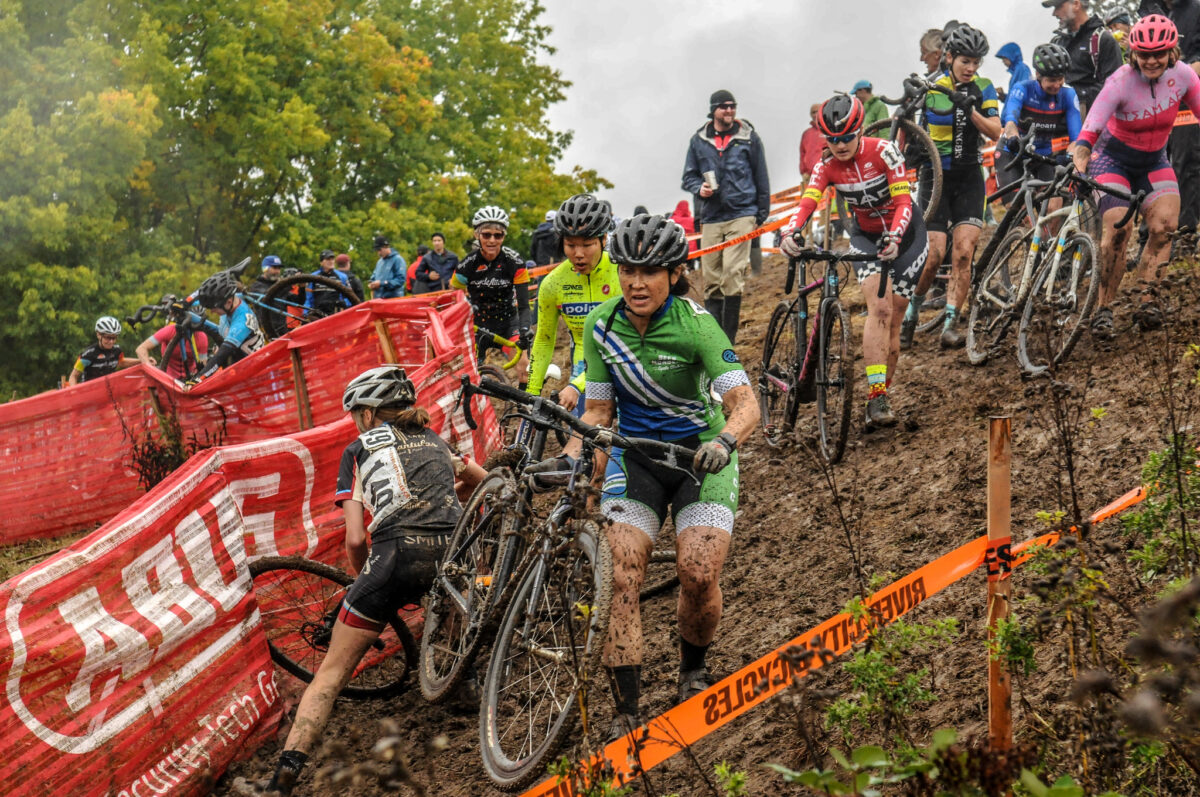 What do you have planned for the weekend? Something on two wheels we hope. Or three, if you're of the triking persuasion.
Check out our selection of events and have fun out there…
Friday, October 4th
Portland Trophy Cup Awards Party – 7:00 pm at Breadwinner Cycles (N)
Everyone's a winner who raced at the Trophy Cup this year, so come out and reflect on another awesome series while scooping up prizes and sharing drinks with friends old and new. More info here.
Saturday, October 5th
Cyclocross Crusade presented by River City Bicycles Race #1 Alpenrose – All day at Alpenrose Dairy
The mother of all 'cross series will kick off with a bang at the beloved venue in Portland's southwest hills. More info here.
Pacific Trike Fest – All day at Portland Community College Sylvania (SW)
Do it on three wheels at this massive gathering of leading trike makers and their fans. A great opportunity to test ride analog and electric trikes from over 50 brands. More info here.
E-Bike Mural Tour – 10:00 am at River City Bicycles Outlet (SE)
Southeast Portland is home to a ton of intriguing murals. Grab an e-bike or borrow one from RCB and join a local mural expert as you ponder these wonderful works of public art. More info here.
Three Speed Ride – 11:00 am at Paul Bunyan Statue (N)
Hook up with the Urban Adventure League for a 15-mile cruise through north Portland. All bikes welcome, but 3-speeds preferred. Tea/coffee stop mid-ride, so bring your makers or thermos'. More info here.
Sunday, October 6th
Cyclocross Crusade presented by River City Bicycles Race #2 Alpenrose – All day at Alpenrose Dairy (SW)
Yes, you get a second chance to conquer the legendary Alpenrose course as the Crusade series returns for the second day of a double-header weekend. More info here.
Bike Loud PDX 5 Year Anniversary Party – 3:30 pm at The Lumberyard (NE)
Who would have thought that a wee BikePortland comment would lead to such an outstanding group of activists coming together to do so much great work?! Show up and support Bike Loud. Better yet, get involved and take part in their exciting new era. More info here. ***Sorry, this event has been rescheduled. Stay tuned for new date and details!***
Stay plugged into all the bike and transportation-related events around the region via our comprehensive event calendar.
— Jonathan Maus: (503) 706-8804, @jonathan_maus on Twitter and jonathan@bikeportland.org
Upgrade your inbox: Sign up here to get the Weekend Guide and all our stories delivered via email.
BikePortland needs your support.