Cyclocross Crusade Series Race #2
October 6, 2019 at 8:00 am

-

5:00 pm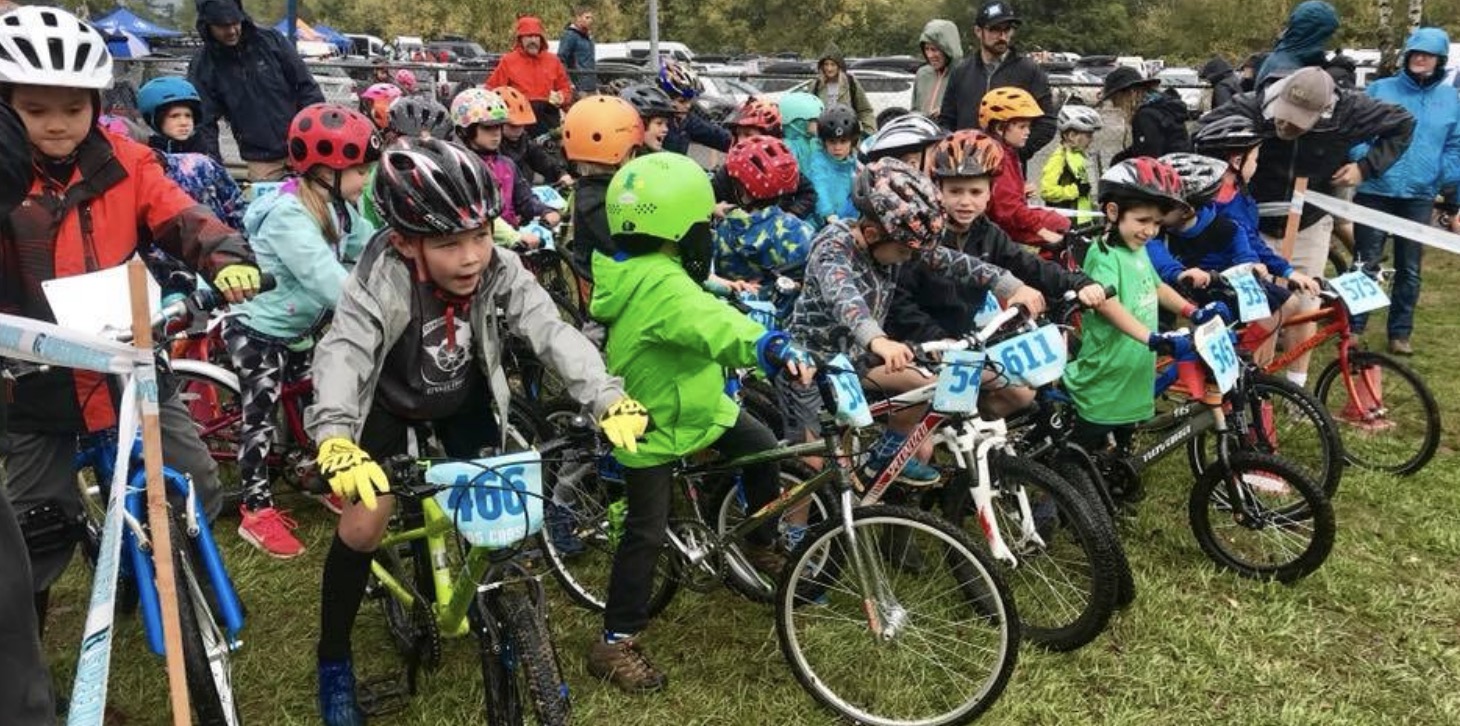 Alpenrose Day 2 – USA Cycling ACXC Race
Please no alcohol of any kind on the Alpenrose campus!
This season's schedule includes two nationally sanctioned races, placing us on the USA Cycling – American Cyclocross Calendar (ACXC). This will allow USA Cycling License holders to earn points in the USA Cycling national ranking system, which is used to calculate callup spots for those interested in racing at the USA Cycling National Championships in Tacoma, WA in December. The ACXC races are Alpenrose Dairy Day 1 and Day 2! Visit our website for all the details about the USAC races.
Alpenrose Dairy is a very special place. We have been racing cyclocross here for 22 years! Legends have raced here: John Leonard, Wendy Williams, Sue Butler, Shannon Skerritt, Erik Tonkin, Rhonda Mazza, Ann Knapp, Daniele Pontoni, Clara Honsinger and Rick Potestio just to name a few! We are eternally grateful to the Cadonau family for their generosity over the years.
Here's some important information to help you plan your weekend:
KIDS' KROSS presented by Speedvagen is back! You can find more info, including the schedule on our website crosscrusade.com/kids-cross
PODIUM CEREMONY (ACXC weekend only) We will be awarding the top three racers in each ACXC category at the end of the day on Saturday and Sunday. Podium times are 12:20 and 4:15. Must be present to receive prize. Junior racers will receive medals by category only (elite 1/2, 3/4/5).
NO ALCOHOL PLEASE be respectful.
COURSE PREVIEW The course will be open for preview Friday between 3pm – 5:30pm.
RACE DAY SCHEDULE is posted for categories, start times and course breaks at the venue and on our website
FIRST AID is provided on race days only–not during the friday pre-ride. Participate at your own risk.
TEAM TENTS will be allowed to set up early on Friday between 3pm – 5:30pm. All tents and vehicles must be 3 feet away from the course. If you can't make it out on Friday, you are welcome to set up throughout the weekend.
OVERNIGHT CAMPING will be allowed (in a designated area) email info@crosscrusade.com to get on the reservation list.
PARKING ATTENDANTS will be working the weekend. Please obey their directions and say really nice things to them. Parking will be tight; carpooling or riding bikes to the venue is highly encouraged. NO parking in truck zones!
RESPECT the neighbors. Warm up- but don't block up traffic in the neighboring streets. This means even you 60+ racers! Please, show extra courtesy–make room for cars to pass (especially on SW Illinois St. and the truck entrance to the dairy).
NO BIKE RIDING in production area entrance by the intersection of SW Illinois & Shattuck.
BIKE WASH sponsored by Bivo! They will be orchestrating a head to head bike wash competition. Do you think you can out-wash your buddy when up against the clock?
FOOD We have a fantastic line-up of food vendors. Also, Bob's Red Mill will be serving up free oatmeal, Red Bull will be on-site to help keep you energized both days, and Nuun to help you hydrate.
TEAM COMPETITIONS:
The Art of Cyclocross.
This year's poster, a Rick Potestio original, celebrates the beautiful sport of cyclocross. We continue the team competitions this season with this theme – The Art of Cyclocross!
Cyclocross Course Side Art
We want to see how creative your team can be by creating an original art installation and displaying it at your team tent, or carefully placing it along the course. Be sure to put a plaque on the art so we know which team to score. If your art is course-side, please alert one of the crew members as to the location, so it is not missed during the judging.
You may place your art during the team tent set-up on Friday from 3-5:30pm or day of race. Please do not impede any part of the race course, be respectful of the competitive racing this weekend and don't place anything that may endanger any racers.
Judging will finish on Sunday, Oct. 6th at 2pm and the winning team will be announced at 4:15 at the top of the velodrome behind the bleachers. Win the Coveted Prize– the Venue Flag!
FUN. Last but most importantly….HAVE FUN!
* * * * *
(In order to encourage participation in these USA Cycling sanctioned events, The Cyclocross Crusade will cover the cost of all one-day licenses required for participation in these USAC sanctioned events. Any rider wishing to earn USA Cycling Results and Rankings points (particularly those interested in racing the Cyclocross National Championships) will need to purchase an annual license from USAC in order to be eligible to earn these points.
What this means for you: You will register as you normally do for any other Cyclocross Crusade race. If you have a USA Cycling License, please show it when you check in at the race. If you do not, you will need to fill out a one-day USA Cycling license form when you check in at the race)
Jonathan Maus is BikePortland's editor, publisher and founder. Contact him at @jonathan_maus on Twitter, via email at maus.jonathan@gmail.com, or phone/text at 503-706-8804. Also, if you read and appreciate this site, please become a supporter.