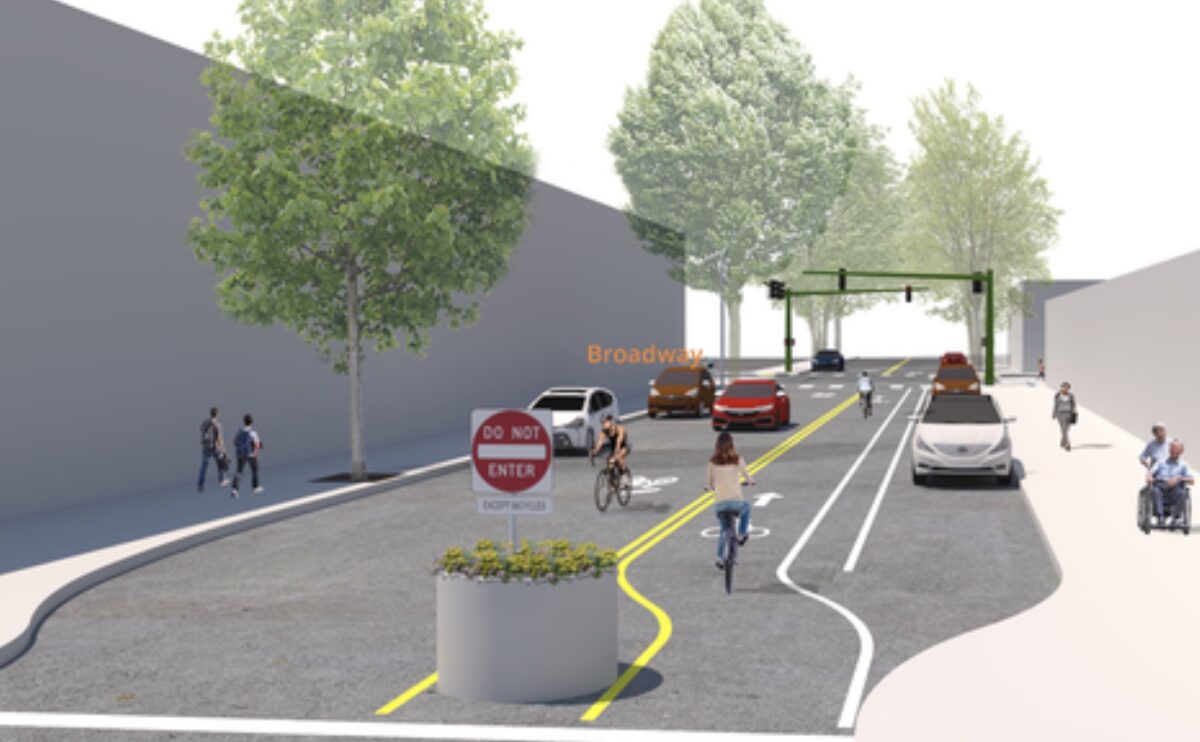 Plans only matter if the projects within them get built. That's a mantra we're all too familiar with.

If you're itching to see the projects in the Central City in Motion plan see the light of day, don't miss the open house on Tuesday night. The Portland Bureau of Transportation (PBOT) will host the event at the White Stag Building (70 NW Couch) in Old Town between 5:00 and 7:00 pm. TriMet and city staff will be on hand to explain some of the projects in the queue.

Before and after on NW Everett
Among them are a new bus-only lane on NW Everett that will create better transit service between Broadway and the Steel Bridge. PBOT will start work on this project in just a few weeks. Unlike SW 4th and Madison, this new lane isn't designed as a shared space for bicycle and bus riders. Instead it simply replaces an existing lane used by drivers and maintains auto parking lanes on both sides of the street. In fact, it appears that the project will remove existing sharrows and a bike lane that connects to the existing protected bikeway on NW Naito Parkway.
PBOT likely sees the new NW Flanders bikeway (one block north) as the main route for bicycle users. Construction on that project is set to start next summer and they'll have more details on it at tomorrow's open house.
Other exciting projects you can learn more about at the event are the Burnside Street bus and bike lane project (first phase coming this fall) and a project that will create a protected bike lane on SW 4th between Salmon and Ankeny (construction in 2020).
More details on tomorrow's open house on the BikePortland calendar.
— Jonathan Maus: (503) 706-8804, @jonathan_maus on Twitter and jonathan@bikeportland.org
Never miss a story. Sign-up for the daily BP Headlines email.
BikePortland needs your support.