(We love our bikes and we love our Blazers. Photos by J Maus/BikePortland)
🚨Sunday is Rip City Ride Day 🚨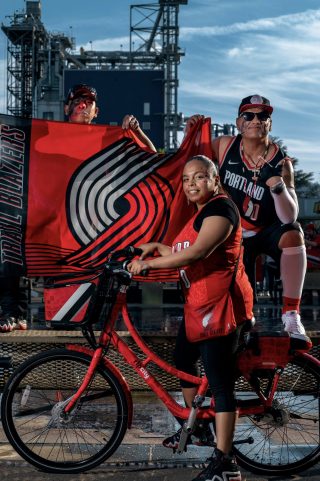 Game 7 is this Sunday! Show your support for the Blazers by wearing red and black and/or your Blazers gear while you ride. (Photo: Biketown)
We are very lucky to have an NBA team like the Trail Blazers. They've given us a very special season and now find themselves in a do-or-die Game 7 in Denver on Sunday.
This post is a blatant attempt to sew the threads of Portland's love for the Blazers and our city's love of bicycling together.
Beyond basketball, this team is easy to love. The players are thoughtful community leaders who care about one another more than individual statistics. They're led by Damian Lillard and CJ McCollum, two guys who get the job done on the court (and then some!); but whose stars shine even brighter away from it.
The best thing about the Blazers, and pro sports more broadly, is how they brings different types of people together. Common cause is a very powerful unifying force.
Our streets often feel like places where people choose sides, as if they're rooting for arch rivals in a pivotal playoff game. It doesn't have to be that way. Remember earlier this season when an ugly road rage incident during a Blazer game at the Moda Center led to dialogue and understanding at an informal summit inside the bar named after famed Blazer coach Jack Ramsay?
Let's come together and rally around this team, and remember that whether someone is in a car or on a bike, there's a good chance they're a Blazers fan.
On that note, I present to you a selection of my favorite Blazers biking photos…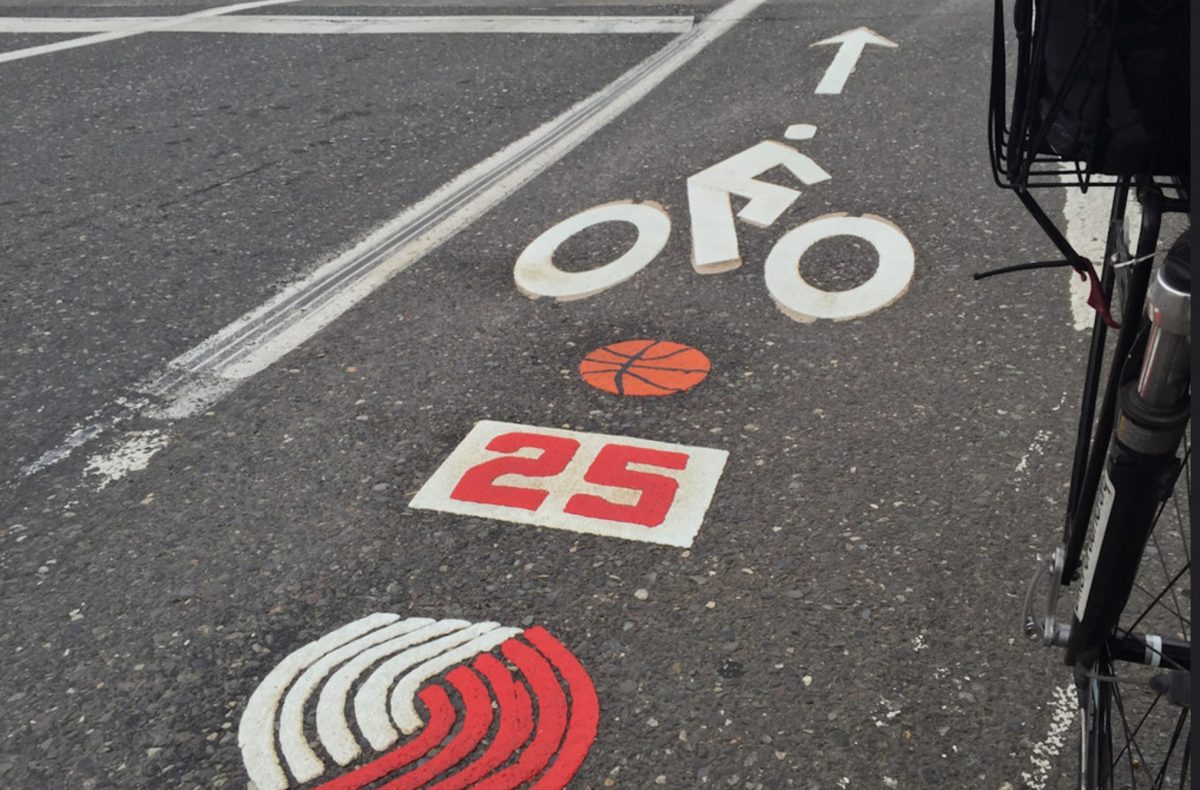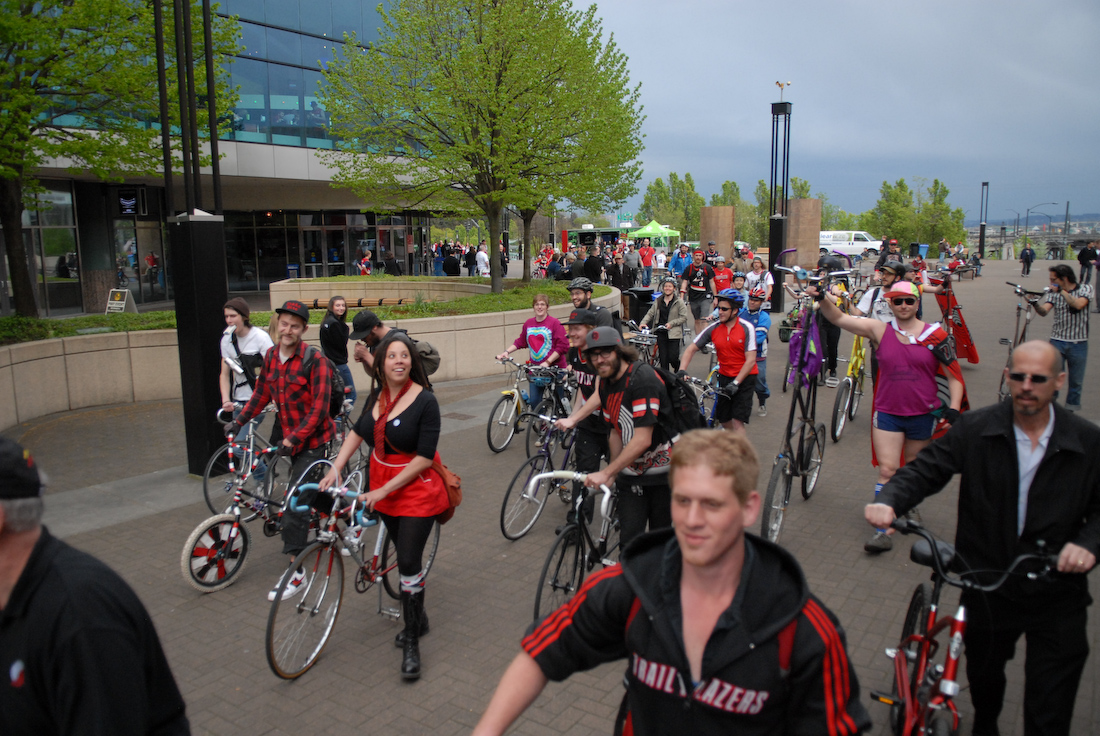 And in case you missed the news, Biketown has released three Rip City Rider bikes with special Blazers graphics. And rides are free through May 19th!
Have a great weekend everyone. Don't forget to wear your Blazers best while riding on Sunday.
And… Go Blazers!
— Jonathan Maus: (503) 706-8804, @jonathan_maus on Twitter and jonathan@bikeportland.org
Never miss a story. Sign-up for the daily BP Headlines email.
BikePortland needs your support.