Kenton Cycle Repair has had a very rough start to the week. Around 6:00 am Monday morning two men broke into the shop and stole nine bikes and a large amount of new inventory off the shelves.
The shop is located at 2020 N McClellan Street, just off Denver Avenue in downtown Kenton. According to @pdxalerts (not official) the suspects were driving a blue Chevrolet pickup.
The shop's owner Rich Walker confirmed the details of eight of the stolen bikes with us yesterday. The total retail value of the bikes is around $4,750. Walker said the thieves also made out with "all our lights and locks and a large amount of repair parts."
Walker said the thieves busted out the front door. When he arrived around 8:15 there was glass all over the floor. A witness from the Kenton Hotel Apartments across the street saw two men in a truck loaded with bikes and called 911; but they drove away before police arrived. The witness was able to share a description of the men and a partial license plate number.

The shop has an alarm system, but Walker discovered later that the thieves used bolt cutters to cut the exterior phone and internet lines to defeat it. Once inside the shop, the men used garbage cans to load parts and accessories into.
Accessories stolen include the shop's entire stock of locks, chains, cassettes, about 30 inner tubes, lights from Portland Design Works, and some vintage Suntour, Shimano, and Campagnolo "new old stock" components.
Walker says the community has already responded. Nearly all the stolen inventory has already been replaced thanks to locally based Portland Design Works and parts distributor Cyclone Bicycle Supply. Walker's insurance should cover "most if not all" of the stolen property.
Below is a list of the bikes' serial numbers followed by photos (supplied by Walker). Please be on the lookout on the street and online in case any of these items pop up.

1. Silver Raleigh Cadent 1, XL (21″): U15XK10046
2. Blue Raleigh Cadent 1, MD (17″): U162K06674
3. Red Raleigh Cadent 4, 19″: U166K20138
4. White Port Townsend, 55cm: U158U16875
5. Blue & Black Raleigh Redux II, LG (19″): U156K18301
6. Black Raleigh Alysa 1, 13″, with fenders and rack: U161K19094
7. Silver Raleigh Cadent 2, 19″: U15XK09279
8. Trek Excalibur 9: serial number not available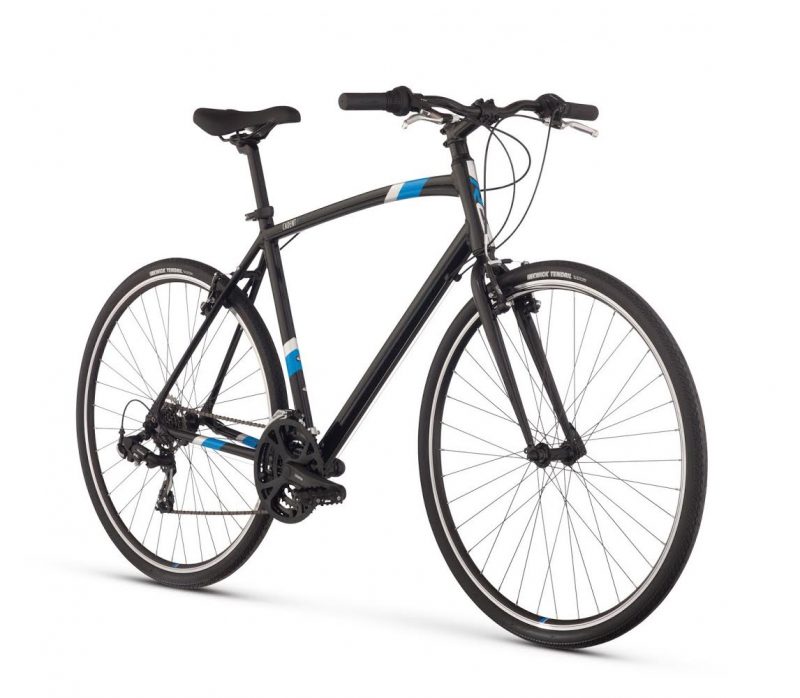 If you see these being sold, or have any information about the incident, please contact the Portland Police non-emergency line at (503) 823-3333 or drop us a line and we'll make the connection for you.
— Jonathan Maus: (503) 706-8804, @jonathan_maus on Twitter and jonathan@bikeportland.org
BikePortland is supported by the community (that means you!). Please become a subscriber or make a donation today.