Posted by Jonathan Maus (Publisher/Editor) on April 19th, 2011 at 12:57 pm
Two big events happened over the weekend: the Filmed by Bike festival and the De Ronde ride. I've tracked down photos of each to give you a taste of what you missed — or to help you relive the fun. Check them out below the jump…
Dave Roth snapped some great photos of the suffer-fest known as the De Ronde Van West Portlandia. The ride tackled nearly all of Portland's toughest climb, from northern sections of NW Skyline Blvd to the West Hills. It ended at the top of Council Crest. Check out the action and the grimaces below…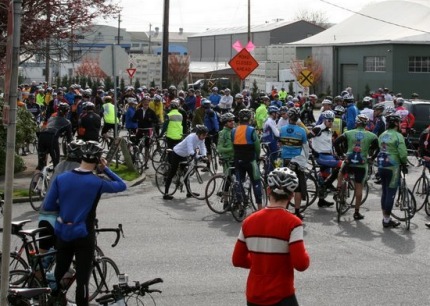 Once again, a big crowd.
I have no idea what this was all about.
Pain
No shame in walking.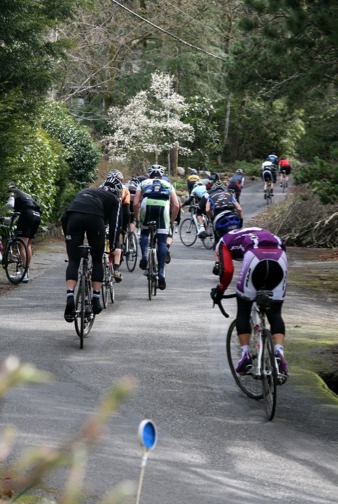 Incline-induced weaving.
The view at the top.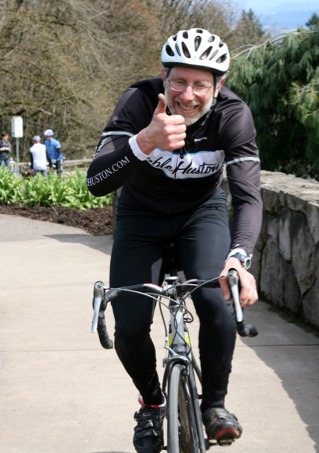 Feels good to be done (Nice job Frank!).
See more of Dave's photos here.
And Filmed by Bike rocked the Clinton Street Theater. It started with a street party Friday night and there were screenings throughout the weekend. Check some photos below.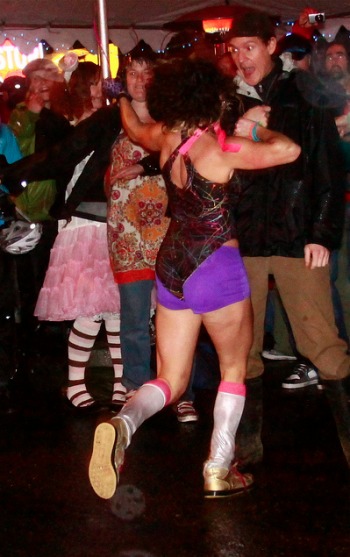 Torrential rains couldn't stop the street party.
(Photo: Filmed by Bike/
Flickr
)
Nutcase sponsored the photo booth.
(Photo: Nutcase Helmets)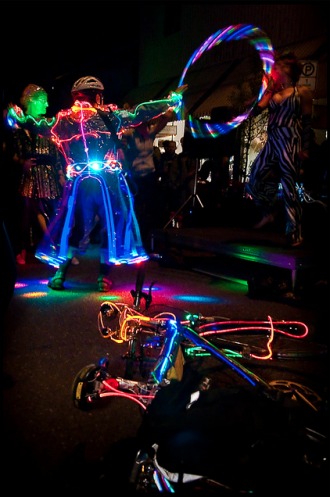 Mark "Master of Light" Allyn showed up.
(Photo: David Haines/
BikeRanger
)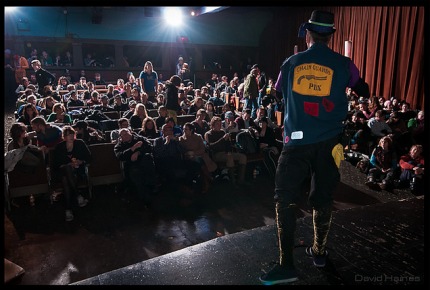 Big crowds in the theater.
(Photo: David Haines/
BikeRanger
)
Stay tuned for our Weekend Guide to find out more about great bike events.
Jonathan Maus is BikePortland's editor, publisher and founder. Contact him at @jonathan_maus on Twitter, via email at maus.jonathan@gmail.com, or phone/text at 503-706-8804. Also, if you read and appreciate this site, Jonathan hopes you'll become a supporter.