Thumbnail images from a project by Jim Golden to photograph people bicycling on N. Williams Ave in Fall of 2008.
– More of Golden's images below –
Several weeks ago I got an email from Portland-based photographer Jim Golden. He had seen our People on Bikes series and wanted to share a similar project he did a few years ago.
In October and November of 2008, Golden posted a sign on a utility pole on N. Williams Avenue. The sign read "Cyclists: Commuter Documentary Project Today: Have your photo taken with your bike!" Golden set up his equipment and captured the many people who pass that location on bikes. The result is a set of photos that beautifully capture people who bike in Portland. See a few of them below…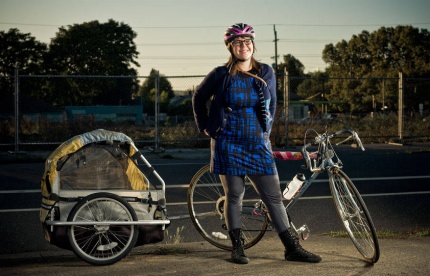 You can also view the full gallery of images from Golden's shoot on his Flickr page. See more of his work at JimGoldenStudio.com.