Posted by Jonathan Maus (Publisher/Editor) on March 11th, 2011 at 12:05 pm
I got an interesting press release today from a company named Madame de Pe. They make "rain couture from Amsterdam, designed and tested on Dutch bicycles". With the amount of rain we get here in Portland and the wide affection for Dutch bicycles, I was curious what you all might think. At about $300 per jacket, they're not cheap (for comparison, a top-end Showers Pass is about $200).
Check out a few more images…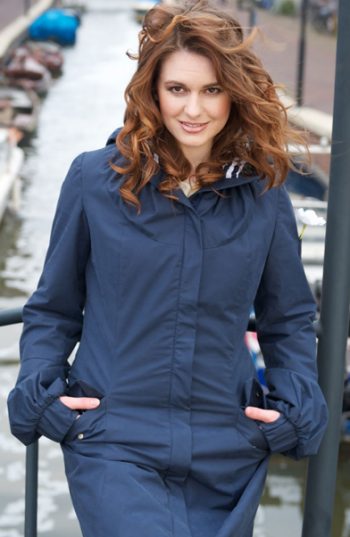 What do you think? More at Madamedepe.com.