The Travoy from Burley.
Eugene, Oregon based Burley Design is set to debut a new product called the Travoy. According to Burley sales guy Steve Strickland, the Travoy is a "commute trailer" and it will be shown to the public for the first time at the FrostBike trade show in Minnesota this weekend.
Strickland said they've spent over a year working on the design, which he said was partly inspired by Native Americans. The product's name comes from the French word "travois," which, according to Wikikpedia, is a frame to drag loads that was commonly used by the Plains Indians. Strickland said they changed the spelling a bit "to convey the message of travel and voyage."
Here are more shots of the Travoy: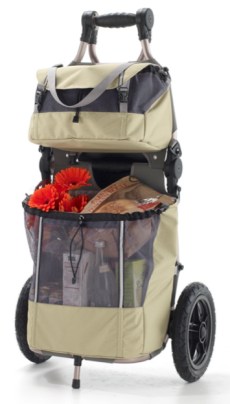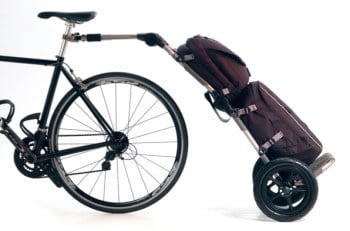 A very interesting product. After some big management and product shake-ups in recent years, Burley could use new hit. I like the versatility, the minimalist design, and if it folds up small that'd be a big plus. I might get one to test and I've got a follow-up email into Burley for more specs. I'll update this post when I hear back.