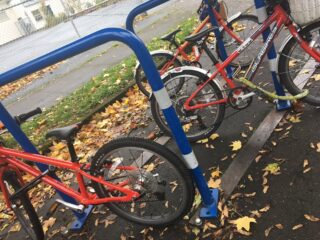 It's been a tough year for Portland's bike industry.
In May, local cargo bike maker Metrofiets called it quits. Then in July, bike shop and community gathering spot Velo Cult announced it would no longer have a retail location. And on Tuesday of this week we reported that UK-based Islabikes decided to close the local office and warehouse that housed their North American headquarters. And yesterday we shared the messy road that led to the end of Renovo Hardwood Bicycles.
I don't enjoy reporting these type of stories, but I do think the community deserves to know a reasonable amount of detail about them. Given Islabikes' popularity and large role in our community (as a sponsor and partner of many local events), I felt like their official statement wasn't enough. Earlier this week, I reached out to Islabikes General Manager Tim Goodall and asked him to share more about why they've decided to leave.
Goodall cited Brexit (the UK's decision to leave the European Union) and a pesky US federal government regulation as two of the main reasons.