by Jonathan Maus (Publisher/Editor) on November 18th, 2011 at 3:45 pm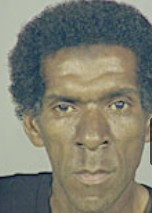 Ricky Andrews
Ricky Janell Andrews was shot while riding his bike on N. Williams Avenue near Beech Street on November 18th, 2007; exactly four years ago today. According to news reports at the time, he died at the hospital later that night. Mr. Andrews was 48 years old.
There were six other fatalities involving people on bikes that year and all of them were covered here on BikePortland; but somehow I never even heard of Andrews' death until last week.
Was that because he was black?