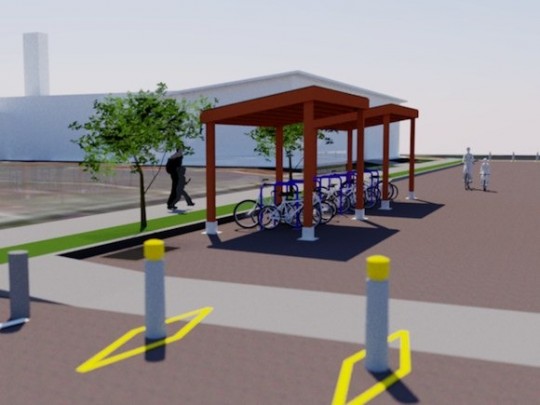 Delaware Avenue near Chief Joseph/Ockley Green School in Arbor Lodge is getting a facelift.
(Graphics by Fat Pencil Studio)
There's probably no better place for a section of carfree street than between an elementary school and a park. That's the situation on N Delaware Avenue between Bryant and Saratoga in the Arbor Lodge neighborhood.